WATCH: WWE Thunderdome Construction Image Revealed
Published 08/18/2020, 12:29 PM EDT
Since March, with the worldwide Coronavirus pandemic, WWE has been recording their shows from the Performance Centre in Florida. Without a live audience and proper light and sounds, the ratings are dropping.
ADVERTISEMENT
Article continues below this ad
To combat this, WWE announced a virtual experience called "The Thunderdome." This virtual experience is ready to begin from SummerSlam. The event will be taking place at the Amway Centre in Orlando.
Pictures of the construction surfaced on Twitter.
ADVERTISEMENT
Article continues below this ad
The New Virtual Experience at WWE Thunderdome
In a recent interview with Sports Illustrated, Kevin Dunn, WWE's executive vice president of television production, talked about hopes and possibilities in WWE Thunderdome. He said safety is their first and foremost priority. Authorities will continue maintaining COVID-19 testing, social distancing, and wearing a mask when off-camera.
"We're going to have a very tight set that is focused on safety for our performers," said Dunn. "Everyone is going to be tested all the time. It's really important that our performers feel safe."
When talking about fans, he said, "Like the NBA, we're doing virtual fans, but we're also creating an arena-type atmosphere. We won't have a flat board, we'll have rows and rows and rows of fans. We'll have almost 1,000 LED boards, and it will recreate the arena experience you're used to seeing with WWE. The atmosphere will be night and day from the Performance Center."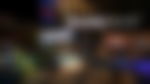 The Famous Group specializes in immersive fan experiences, both physical and virtual. They are partnering up with WWE to bring virtual fans into the Amway Center via live video on giant LED boards.
Here are some pictures
The Expectations Are High
ADVERTISEMENT
Article continues below this ad
The Thunderdome experience will begin this Friday with the last SmackDown before SummerSlam. It'll have pyrotechnics, drone cameras, and video boards. Fans can purchase tickets for  Monday Night Raw, Friday Night SmackDown and pay-per-view bouts.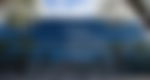 "WWE has a long history of producing the greatest live spectacles in sports and entertainment, yet nothing compares to what we are creating with WWE ThunderDome." Dunn said.
ADVERTISEMENT
Article continues below this ad
"As WWE takes residency at the world-class Amway Center, we have reimagined our live event experience for today's environment," said Brian Flinn, WWE Chief Marketing & Communications Officer. "In partnership with The Famous Group, we will virtually bring our fans back into the show and recreate the interactive in-arena atmosphere that has been a staple of WWE events for decades."
WWE has a contract with Amway Centre till October 30th. It is safe to say that the company is looking forward to filming all their shows from this "Thunderdome" arena.