WATCH: xQc's PC Building Effort Goes in Vain
Published 02/17/2021, 2:21 PM EST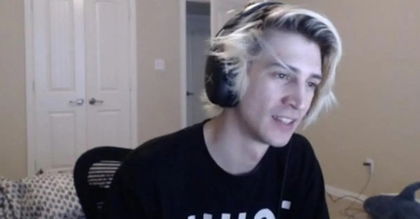 ---
---
xQc is one of the most popular faces in the streaming circuit. The streamer has had quite a colorful career marked with numerous controversies. He recently revealed on his stream that he intends to build an expensive PC and showcased the various components. Among the impressive components, the RTX 3090 graphics card was one to turn heads.
ADVERTISEMENT
Article continues below this ad
He even told his chat what he intends to utilize his powerful hardware for:
"We will be able to play Chess, Bloomz, we will be able to play Minecraft without lagging, and the best yet, wait for it, we will be able to react videos with no fps drops."
ADVERTISEMENT
Article continues below this ad
These were sarcastic comments, of course, but who knew that his plan would ultimately backfire? And this hilariously?
Well, he ended up running into a bit of a speed bump, ironically because of the most impressive component of his PC build.
Further reading: Apex Legends: Twitter Reacts to TSM ImperialHal's Comment on Revenant, Caustic Mains
xQc's PC building efforts take a rather sad turn
ADVERTISEMENT
Article continues below this ad
On his latest stream, the streamer finally attempted to assemble the PC. However, it took a sad turn as it turns out that he had failed to consider his rather average-sized cabinet.
The RTX 3090 is currently the strongest graphics card from the house of Nvidia and is synonymous with the new-gen of gaming and gaming components. Powered by Nvidia's next-gen RTX architecture, the RTX 3090 down on ray tracing and AI performance with enhanced Ray Tracing (RT) Cores, Tensor Cores, and its new streaming multiprocessor. Furthermore, it features a staggering 24 GB of G6X memory, in order to deliver the ultimate gaming experience.
ADVERTISEMENT
Article continues below this ad
However, in addition to being a powerful piece of hardware, it is also disproportionate to xQc's CPU cabinet. As a result, his stream ended up capturing the priceless moment when xQc tried to fit this GPU. It was a rather sad thing to witness, when not hilarious.