WATCH: YouTuber and His Friends Customize World's Largest PS5 Worth $70,000
Published 02/12/2021, 12:12 PM EST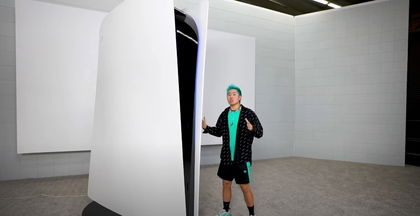 ---
---
When popular YouTubers heighten their scale up to unimaginable highs, most people's first thought would be that it's probably a Mr. Beast video. But YouTuber Zachary "ZHC" Hsieh has carved his own niche at creating one of the most innovative and creative content out there on the YouTube platform. But nothing can top his latest video that revolves around the new Sony console, the PS5.
ADVERTISEMENT
Article continues below this ad
ADVERTISEMENT
Article continues below this ad
The World's largest PS5 is 100 feet tall
In his recent video, ZHC showcased the world's largest Playstation 5 that can blow anyone's mind. The 21 year old artist showcased this one of a console that's a whopping 100 feet tall (3 metres) and weighs somewhere around the ballpark of 500 lbs (227 kgs). This monstrosity of a console costs around $70,000.
The giant PlayStation can fit almost 100 real life consoles of the brand. It also comes with its special giant sized controller. Both the controller and the console is a direct replica of the original console made by Sony. But the best part about it is that it works just like the real ones, and people can connect it to any screen and play games using the giant controller.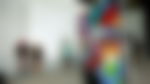 The 100 hour customization battle
ADVERTISEMENT
Article continues below this ad
The special occasion for building a gigantic console was for a battle of the artists between ZHC and his five friends. Each team gets one side of the PS5 to customize it and make the best design possible. The time given for such an enormous task was an eye scratching 100 hours.
To make the competition fair for the lone ZHC, the other team received minor challenges that popped up on the screen behind them. The team can only paint again after completing those challenges. The funny challenges included Ice Buckets, getting slimed, and one member also receiving an entire body paint.
ZHC entered the competition with the most to lose because if he lost he would have to give up the $70,000 PS5. Luckily for him, he narrowly won the competition 28-27. As a forfeit, the five artist team got drenched with paint.
ADVERTISEMENT
Article continues below this ad