WATCH:When Conor McGregor Trolled Jose Aldo Before Knocking Him Out In 13 Seconds
Published 06/03/2020, 11:54 AM EDT
By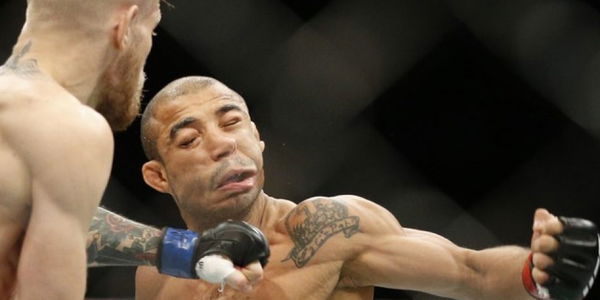 Conor McGregor captured the featherweight title in the most 'Notorious' way imaginable. He knocked out Joes Aldo in a mere 13 seconds. This knock out isn't only credited to his performance inside the octagon, but he played it very well outside the ring as well.
McGregor is the master of mental warfare and this fight is a prime example of that title. He is known for getting inside his opponent's head. Create this kind of frustration that forces you to act out of impulse. Conor makes sure he triggers your emotional side and makes you act out accordingly.
UFC 194, Conor McGregor was locked in to take on the featherweight legend Joe Aldo. But Conor's fight didn't begin when the bell went off; he began his game months in advance. He forced Aldo to his mental limits.  Took shots at the legend, personal shots that are capable of getting any level headed person heated.
ADVERTISEMENT
Article continues below this ad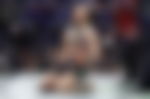 Conor repeatedly got on Jose Aldo's nerve. The comments and his actions did this. Every time the two were in the same room, McGregor would claim Aldo's belt. Conor would by force get a hold on Jose Aldo's featherweight belt and flaunt it to his face. And this would never fail to rile up the champion.
Conor McGregor pushes Aldo to his limits
Even at the public press conference McGregor went ahead and took Aldo's belt in his hand and wrapped it around his shoulder. This is when we saw Conor's plan working. Aldo was clearly upset and he quite literally went in to pounce on Conor.
ADVERTISEMENT
Article continues below this ad
Aldo had reached his boiling point. He couldn't take it anymore. It was finally time, time to enter the octagon and tear McGregor from limb to limb. Or at least that's what he thought.
The bell sets them off, and Aldo comes in all guns blazing. And this is where he faltered. Within 13 seconds Jose Aldo was lying flat on the canvas and Conor was on top of the cage celebrating his victor and newly crowned title.
ADVERTISEMENT
Article continues below this ad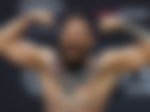 This is a prime example of Conor McGregor's skills outside the octagon. He made sure he got the better of Aldo both inside and outside the ring.