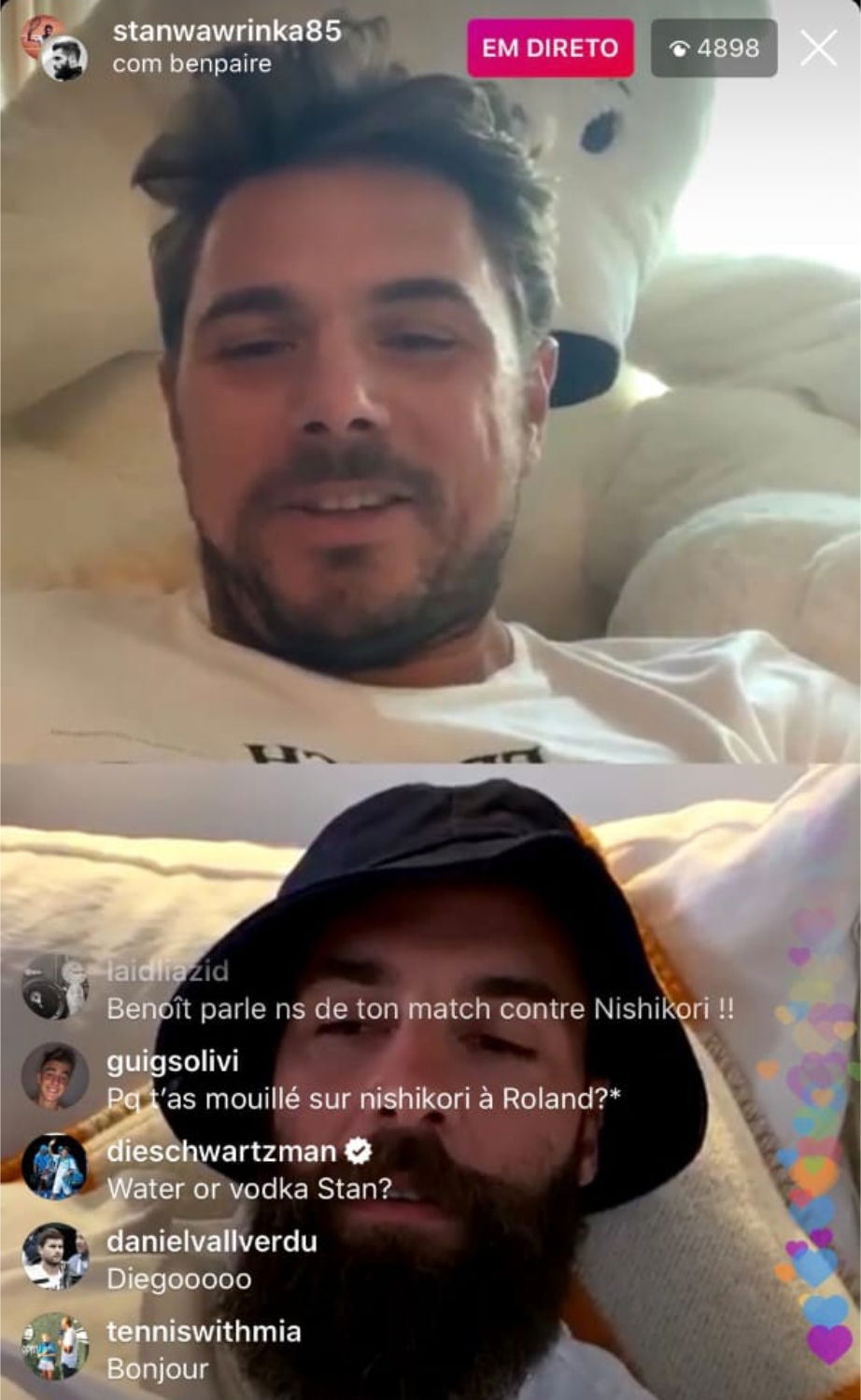 Stan Wawrinka has been excessively active on Instagram in the past few days. However, he went all the way today by going live on Instagram with his good friend Benoit Paire!
However, the fun didn't stop here. Other tennis stars joined in the craziness too. Notable among them were Diego Schwartzman and Karen Khachanov. In fact, both of them posed interesting questions to the two stars.
Diego Schwartzman, in particular, had an interesting question for Stan Wawrinka. Let's take a closer look at all the fun.
Know More – BROMANCE: Watch Grigor Dimitrov Feeding Stan Wawrinka Grapes Through A Car Window
What did Diego Schwartzman ask Stan Wawrinka?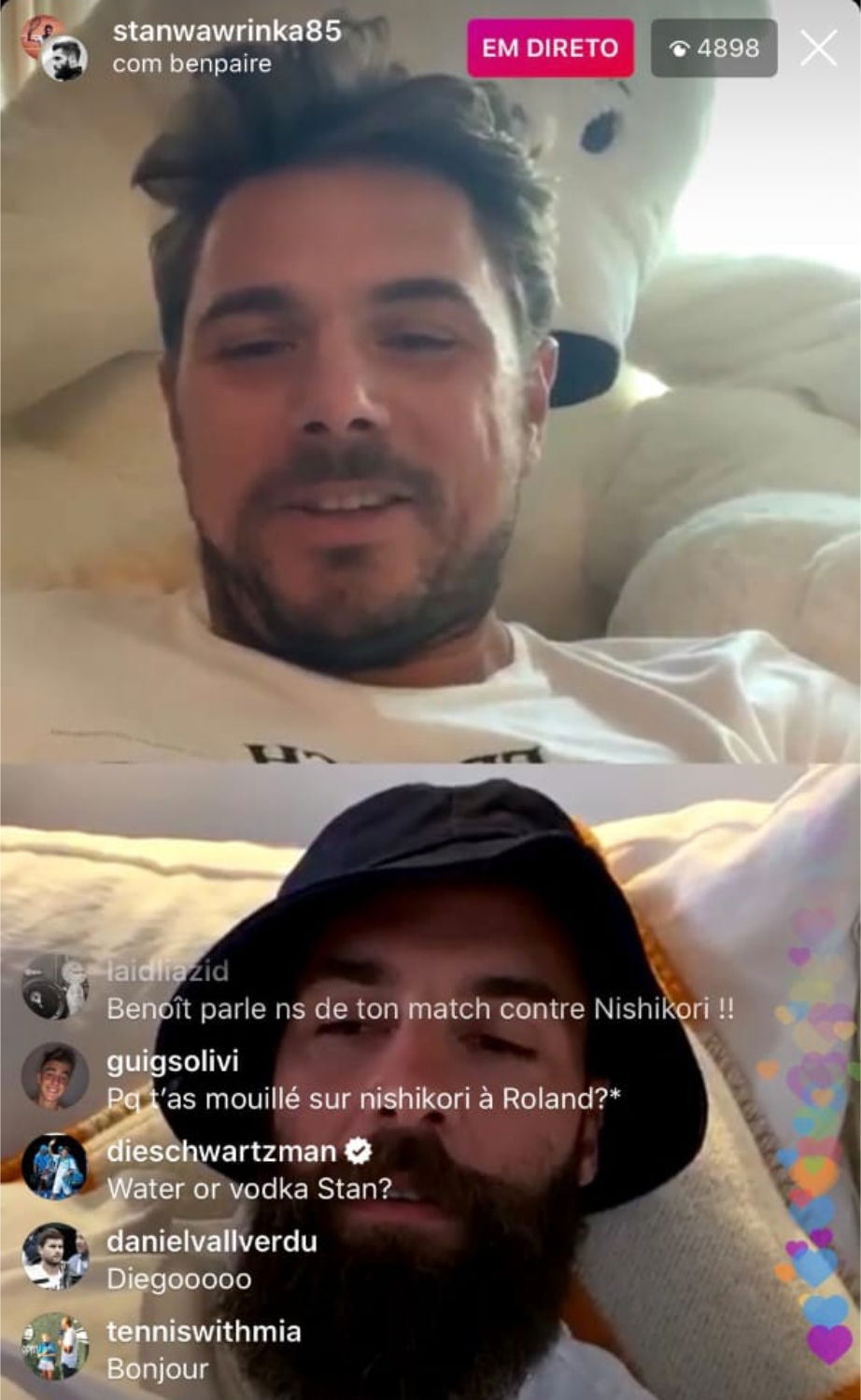 Schwartzman brought out the party animal in himself. The Argentine asked a question which might be the existential dilemma for many in the painful quarantine days – whether Stan Wawrinka would prefer Vodka or water. Benoite went on to reveal that he wasn't really a party person like many thought. In fact, he doesn't drink more than the average person. It's just that when he parties everyone gets to know about it.
However, alcohol wasn't necessary for the two men to make trippy statements. Wawrinka hilariously asserted how he would call his friends and they would be confused after 10 seconds about what they should say. Honestly, the isolation has exhausted our conversations as well!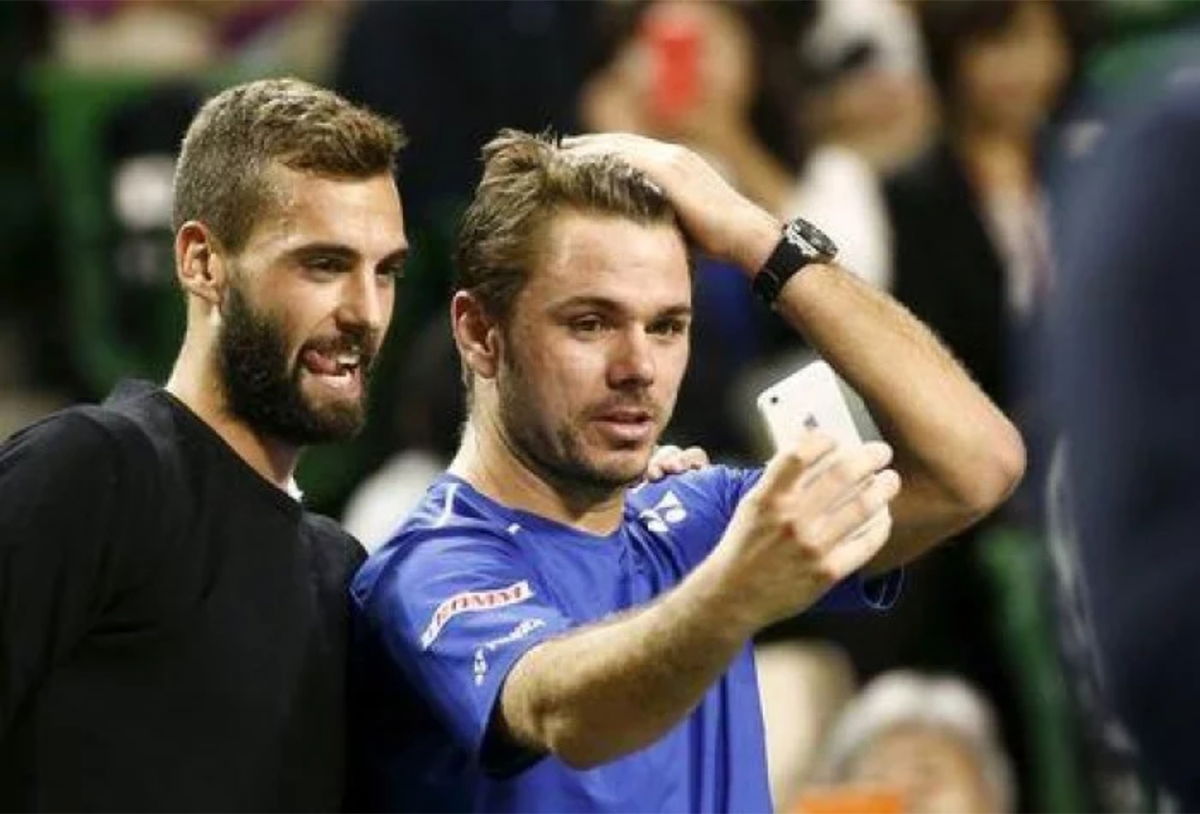 There might be many of us who'd also like a change in appearance by the end of the quarantine. Well, Stan Wawrinka had an amazing suggestion for the burly Benoite Paire. Wawrinka suggested that the Frenchman should shave his trademark beard!
However, it was not as if the two didn't discuss tennis at all. In fact, they did talk about how the cramped up calendar might look. Biggest of all, they revealed that they are planning to team up either in 2020 of next year!
We really suggest that you follow your tennis stars on social media right now because they are really active and it is fun.