Wawrinka talks about his breakthrough against Novak
Published 06/29/2015, 3:07 AM EDT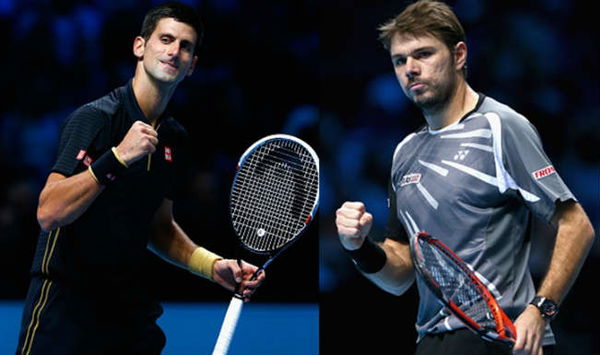 Stanislas Wawrinka thinks he's more than capable of taking out Novak Djokovic yet again, after thrashing him in the French Open final few weeks back. Wawrinka dropped the opening set of the match but told The Telegraph in an interview that he kept attempting to impose himself and dominate the play.
ADVERTISEMENT
Article continues below this ad
"I still thought, 'Play your game, he doesn't like you [as an opponent], he doesn't like the way you play your game, you're the only player who can really push him back, who can really make him feel uncomfortable.' And that's what happened in the final," said Wawrinka. "Little by little, already at the end of the first set, I started to be maybe 20 cm in front."
According to the Swiss, his heartbreaking defeat to Novak in 2013 Australian Open was the turning point, as since then he really started to believe he could beat the Serb in a grand slam match.
"When I played Novak in 2013," Wawrinka said, "I had the click inside me that said, 'OK, I might maybe one day beat him in a Grand Slam. I know I can do it, I have not only the game but I'm also ready mentally to do it.
Wawrinka still feels he's not at the same consistency level as the Big 4. "I always try to practice with the Big Four as much as I can, and have done for many years," said Wawrinka. "I don't put myself as a rival with them. I respect them so much. I try to practice with them as much as I can because you can learn so much from the top guys."
Stan has been drawn to meet Novak in the semi-final this year. He made it to the quarters last year after eventually losing to compatriot Roger Federer in four sets.