WB Announces New Batman Game Named Gotham Knights
Published 08/23/2020, 8:25 AM EDT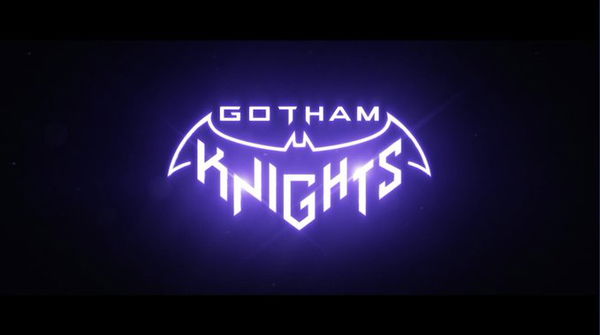 ---
---
Warner Brothers just revealed a brand new game today named Gotham Knights. The world premiere went up on YouTube and was about 4 minutes long. As expected, DC came up with another dark plot. However, none of us expected it to be quite so gruesome.
ADVERTISEMENT
Article continues below this ad
To start off, Batman is dead. Anyone who is a devout follower of the Bat-fam knows what "CodeBlack" means. We see a pre-recorded message sent by Batman to the Bat-fam, following his death.
ADVERTISEMENT
Article continues below this ad
The game is set to release in 2021 and will be available on PS4, PS5, Xbox One, Xbox Series X, and PC. WB Games Montreal is heavily focusing on the "successor" aspect in this game. The rise of the new Batman or the new team that will replace him seems to be its focal point.
They also gave a glimpse of the villains in the game, including the Ice Man. However, The Court Of Owls reveal stole the show.
The Court is a civilized Gotham-version of the League of Assassins. It will be interesting to see how WB has crafted the story without Bruce Wayne in the mix. 
Warner Brothers announce new game Gotham Knights
The reveal showed us that Dick Grayson (Nightwing), Jason Todd (Red Hood), Barbara Gordon (Bat Girl), and Tim Drake (Robin) will team up. With their guardian and mentor dead it is now up to them to keep crime in Gotham in check.  
ADVERTISEMENT
Article continues below this ad
Amidst all this, the aspect of becoming a Knight from a vigilante is something Warner Bros. will focus on. If they are going to follow the Court of Owls plotline, then perhaps it will differ from the animated movie. 
In Gotham Knights, players can investigate the open-world development of Gotham. Batgirl, Nightwing, Red Hood, and Robin will have unique gameplay styles that will evolve over the course of the game. Players can modify and customize their entire arsenal. 
ADVERTISEMENT
Article continues below this ad
Patrick Redding, Fleur Marty, and Zachary Levi appeared at the DC FanDome live stream to discuss the game. The developers from WB Games Montreal spoke about how the status-quo in Gotham changes when the safety of Batman's presence is taken away. 
This brings us to the character development. Characters like Jason or Dick will have a natural inclination towards vengeance. Contrarily, Tim and Barbara might focus on doing the right thing. So we have four paths to further the plot. 
Trending Stories