We are going to come back stronger- Yohan Blake Cheers West Indies Cricket Team On After Shocking ICC T20 World Cup 2021 Defeat
Published 10/24/2021, 12:38 PM EDT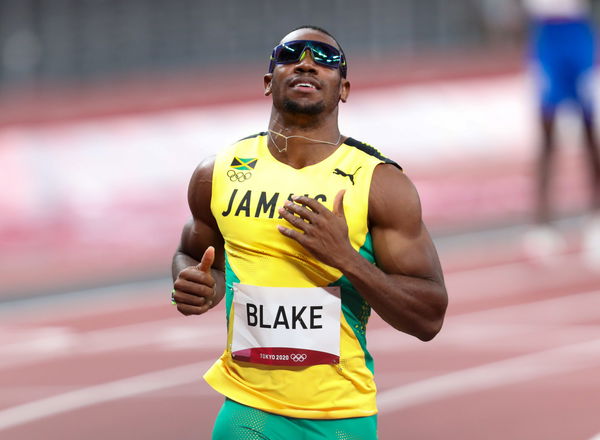 ---
---
Jamaican athlete Yohan Blake is one of the country's star athletes. Over the years he has given stellar performances, second only to the very best, Usain Bolt. While Bolt won the Gold at London Olympics, it was Yohan Blake who won the silver medals.
ADVERTISEMENT
Article continues below this ad
Blake who is the 2nd fastest man in the world is also known for his motivating spirit. He has his own Youtube channel, "Yohan Blake TV" where he is often seen motivating and encouraging his fans and fellow athletes. In the latest episode, Blake was seen revealing some pool tricks for sprinters.
ADVERTISEMENT
Article continues below this ad
After West Indies' loss at the T20 against England on Saturday, Blake took to his Twitter to motivate and encourage the team. He asked them to keep their spirits high.
One loss does not define the team – Yohan Blake inspires the West Indies cricket team
On Saturday, West Indies lost to England. England opened their innings with a superb win at the ICC T20 World Cup. Meanwhile, West Indies faced a shocking loss with all their players knocked out at 55 runs. England beat the Windies to win the game with 6 wickets.
Blake took to Twitter to post a video where he is seen asking the West Indies team not to lose heart. He tells them repeatedly that this one loss does not define them; they are champions.
"Okay West Indies, we all out for 55, yep, feel bad…but there are many more games to be played. We are not going to let that 55 or that one game define those. We are champions, yes in sports, these things do happen and you know that, but in the next game we are going to come back stronger because we don't make one game define those" said Blake.
He also further how this loss was a part of the game, but it does not define them. This single loss does not define the team's bowling or batting unit. The team needs to keep fighting.
"55 doesn't define the bating unit, or the bowling unit and as a team what we can do, so in the next game, we are going to lift our spirit and lift our game, because one game doesn't define those. We are champions, we have done this before, we have been here before, we are going to rally our own you guys" added Blake.
West Indies has previously won two World Cups. It was disheartening for the country to witness Saturday's loss against England, and the same was felt by Blake. It will be interesting to see whether can make a comeback or not.
Keep faith, keep the fight – Blake's new motto
When a fellow athlete motivates a sportsman, it definitely gives you that push. The same was probably felt by the West Indies cricket team when they watched Blake's video. Yohan Blake constantly said that as an athlete, he completely understood what they felt.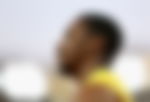 He assured them he was right there, supporting them throughout.
ADVERTISEMENT
Article continues below this ad
"I am here, the support is real because I know what it is like and what it can do to us. I am not over there, I don't know what you guys are going through, I am not batting, I am not bowling, but one thing I can do is send my support from here" said Blake.
Blake even encouraged them by giving a winning motto, "Keep faith, keep the fight". 
It is heartwarming to see the amount of support and encouragement that Blake has shown the West Indies team, motivating them to rise up from the loss and give their best. Blake has proved he not only cares about his own performance but is there to support fellow athletes too.
ADVERTISEMENT
Article continues below this ad