"We Are Not Dumb"-Curtis Blaydes Sides With The Fighters Against Dana White
Published 06/18/2020, 11:12 AM EDT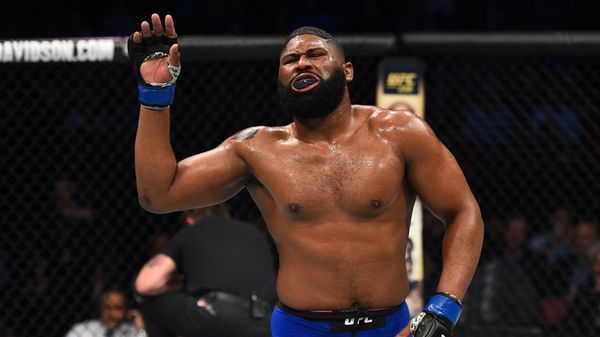 ---
---
The fight for fair pay is still on, and the latest fighter to speak up on the issue is UFC heavyweight contender Curtis Blaydes.
ADVERTISEMENT
Article continues below this ad
The UFC is now in a battle with its fighter over the pay they receive for their fight. Big names in the industry like Jon Jones and Jorge Masvidal have come out and vocalized their problem with the promotion and its president Dana White. They say they want a hike in their pay, a well deserved on to be honest.
This led to a chain of related call-outs. Veterans have also come forward to express their opinion in favor of the fighter. Even the retirement of Conor McGregor and Henry Cejudo is suspected to be aimed at drawing in a larger chunk of the cheese.
ADVERTISEMENT
Article continues below this ad
Dana White Vs The Fighters
Blaydes who headlines UFC's Fight Night card at Las Vegas against Alexander Volkov has spoken on the matter. HE sided with the fighters and said, "I'm very proud of the sacrifices they are making and I know that they are putting their careers and paychecks in jeopardy. I respect what they are doing because we need big names to speak up." He said this on CBS Sports' "State of Combat" podcast on Wednesday.
He added, "We do deserve more money. I'm not even trying to be greedy. We are on ESPN now. That is supposed to mean something. We should be able to live the lives of other professional athletes in hockey, baseball, NFL, and NBA. I'm not saying we need to make $20 million a fight but top guys like Jon Jones, Jorge, McGregor, and those other top guys, they should be making a minimum of $5 million per fight. That should cause a trickle-down effect."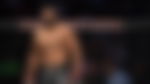 Blaydes' only professional defeat came at the hands of Francis Nagannou. He earned roughly around $167,000 per fight (including win bonuses) over his current three-bout win streak. These figures are according to the athletic commission reports.
Despite him headlining and being a part of two co-main events, he hasn't seen a significant difference in his paycheck. Curtis Blaydes said, "I don't like seeing guys go into a war against one another where both guys are amazing and are fighting for $12,000 [to show] and $12,000 [to win]," Blaydes said. "It's a little embarrassing. These are top athletes and a lot of them have to have [other] jobs still. If you want this sport to grow, you need to provide more amenities for us as far as training. You can't have guys who are ranked who have to drive for Uber. That's embarrassing."
Curtis Blaydes talks numbers
According to court filings from a recent anti-trust lawsuit, the New York Post reported in February that UFC paid out just 16% of its $900 million in 2019 revenue to their fighters. And this is during a year the president Dana White called the best one so far, financially.
ADVERTISEMENT
Article continues below this ad
There are arguments that due to the absence of a live audience the company is estimated to lose upwards of $100 million in 2020 due to the lack of a live gate.
To end this whole discussion, Curtis Blaydes said, "I don't want to hear all those excuses, the money is there. I don't want to hear the excuses. Even if you just bumped us up to like 29% of revenue, that would be a giant raise for guys. I don't want to hear that. If you don't want to pay us, just say you don't want to give us the money. Just say that and don't make excuses like, 'I don't know where it's going to come from.' It's like, bro, don't do that. Don't disrespect our intelligence like that. We are worth more. If you don't want to pay us, just say that and we can make our own informed decisions.
ADVERTISEMENT
Article continues below this ad
"It's like you trying to pee on us and calling it rain like we're dumb. I know we get hit in the head a lot but we are not dumb."
So seeing all this, where do you stand on the whole paycheck argument?