"We Are on Our Way to Being Good Friends"- Mizkif on Pokimane After Their Recent Challenge
Published 04/01/2021, 12:37 PM EDT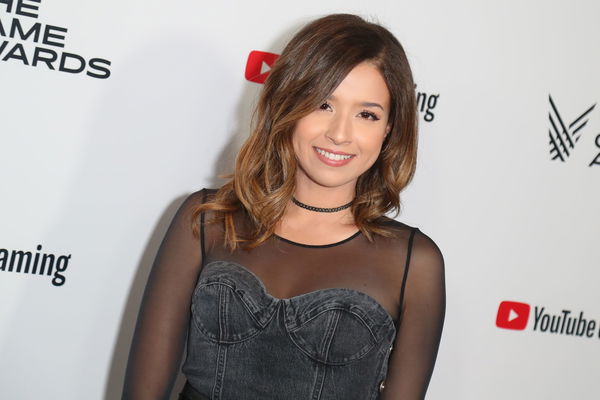 ---
---
The rivalry between Pokimane and Mizkif is no secret for their fans. Often, the two have banned each other from their live stream chats and called each other out while streaming. However, this is all a part of their 'frenemy' bond, something that the two are constantly trying to improve.
ADVERTISEMENT
Article continues below this ad
Pokimane called Mizkif on her channel to do a short bit on her stream. This was a small step in the direction of a long journey to improving their relationship. The two reacted to an Instagram account called 'Siblings or Dating', which posts pictures of a couple and makes the followers guess the relationship between the two people.
In order to figure out their own relationship, the two decided to judge the relationship of others. Clearly, Pokimane was much better at predicting the nature of relationships as compared to Mizkif. Regardless of how poorly Miz performed, one positive thing that came out of their collaboration was that they came out as better friends.
ADVERTISEMENT
Article continues below this ad
ALSO READ: Is Pokimane Considering Moving Back to the OTV House With Disguised Toast, Micheal Reeves, and Others?
Mizkif rage quits after being thrashed by Pokimane
Somehow, Pokimane's observation when it comes to how two people are posing together was much better than Miz. She noticed everything, starting from their facial features to how they are holding each other. Mizkif looked at more hidden clues or the basis of the couples' relationships.
ADVERTISEMENT
Article continues below this ad
With all the effort that Poki put in, she naturally got most of her guesses right. On the other hand, Mizkif's approach failed the Twitch streamer, as he could rarely guess anything correctly. Ultimately, there came a point when Miz realized how bad he was at the game. After failing to guess correctly for the umpteenth time, Miz frustratingly quit the Discord voice and, subsequently, Poki's stream.
Contrary to the popular opinion about the relationship these two streamers share, it seemed like they were genuinely having fun. There was no awkwardness between the two, and they had a lot of laughs together. The collaboration was also hilarious.
ADVERTISEMENT
Article continues below this ad
Hopefully, they maintain this progress and keep improving their relationship while also entertaining their fans. From Mizkif's comment on Poki's video that says, "Hey! it was so great to collab with you! I feel like we are on our way to being good friends!" it seems like they are on the right path.
READ MORE: Top 5 Among Us Plays From Bretman Rock
Trending Stories