"We Didn't Ask Anything From You" – Dominic Thiem Gets a Letter From Algerian Tennis Player
Published 05/10/2020, 2:20 AM EDT

Follow Us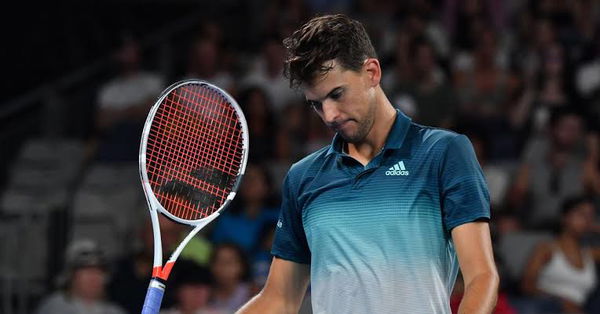 Algerian tennis player Ines Ibbou penned an open letter to World No.3 Dominic Thiem, responding to his comments on why he prefers not to contribute to the Player Relief Fund. Ines took a dig at Thiem, asking him to just give 'a bit of respect to the sacrifices' made by players like her.
Earlier, Thiem refused to donate money to the Player Relief Fund, initiated by Novak Djokovic along with the ATP, WTA, ITF, and the boards of the four Grand Slams to help the lower-ranked players financially during the global health crisis.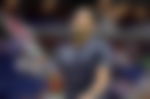 ADVERTISEMENT
Article continues below this ad
Subsequently, Dominic Thiem explained that most of the players in the lower echelons are not professional and he prefers to donate money to the ones who really need it. However, the Austrian then suggested that there are players outside of Top 700 who are worthy of support and the money should go to the right person.
But Thiem also explicated there are some institutions and people who need more help than tennis professionals and he would like to make this decision for himself. Consequently, some players supported him but many lower-ranked players blasted Thiem for his comments. Now, the Algerian tennis star has come out to reveal her sacrifices for the game and still not being able to make a living from the sport.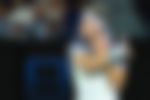 "If you only knew Dominic Thiem" – Ines Ibbou
"Dear Dominic, after reading your last statement I was wondering what would've been my career and therefore my life if I was in your shoes. Yes, what is it like to be Dominic Thiem?" She said in a video posted by her.
Ibbou then revealed her story of how she grew up in Algeria and her struggles and sacrifices to become a tennis player. She explained how she became a tennis player in a country where it is difficult for a woman to be an athlete. "If you only knew Dominic," she said.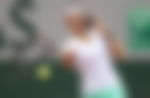 "But after all, even if I didn't have parents as a coach, we can at least count on the local facilities. Oof! Did you know that in Algeria the ITF juniors are very very rare? And there are not a single ITF pro, ATP or WTA event. There is not a single coach at the international level. There is not even a single indoor court," she added.
"But don't get me wrong. This didn't stop me from building my own way and even be one of the best players in the world at the age of 14. I won my first WTA points by winning a 10K at this age! Quite impressive, no? And like you, I reached the heights of the ITF juniors rankings," Ibbou said.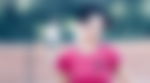 "If I was part of your magical world back then, I would probably have drawn the attention of many sponsors and the federation would have taken care of me. But it didn't happen that way. Sponsors you say? Adidas? Nike? Wilson? Prince? Head? They don't even exist in Algeria. Apart from a few equipments and support from small local companies, I only received the minimum for covering my participation for the Slams in junior," she noted.
"Dominic, unlike you, many share my reality" – Ines Ibbou
However, despite all the difficulties Ibbou coped to come back to the WTA Rankings. Today she is 21 and ranked around the top 600 WTA. She further asked Dominic what it was like to have a coach to assist him on tour, a personal trainer, physiotherapist, mental coach, and a dedicated staff.
ADVERTISEMENT
Article continues below this ad
"Yes, all those sacrifices are part of the game but still, the court should decide the outcome of my career, not my finances. This is totally unfair. I am dealing with it every day without complaining, constantly fighting every single day in silence," she added.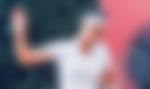 "Dear Dominic, unlike you, many share my reality. Just a reminder it's not because of your money that we survived until now. And nobody requested you anything. The initiative went from generous players who showed instant compassion with a classy touch. Players are eager to spread solidarity and find solutions to make a difference. Champions at all costs."
ADVERTISEMENT
Article continues below this ad
"Dominic, this unexpected crisis is putting us through a challenging time and revealing who we truly are. Helping players is helping tennis to survive. The game is noble. The meaning of sport is to distinguish the most talented, the most persistent, the hard workers, the bravest. Or maybe you want to play alone on the court? Dominic told you we did not ask anything from you. Except for a bit of respect to our sacrifice. Players like you make me hold on to my dreams. Please don't ruin it," Ibbou concluded.
Tennis as a sport is really going through a tough time during the coronavirus pandemic. It is a time to show solidarity and help the sport steer through the public crisis.