"We Have A Plan": Rafael Nadal's Coach Sends Stern Warning Ahead Of Novak Djokovic Clash At French Open 2020
Published 10/11/2020, 7:53 AM EDT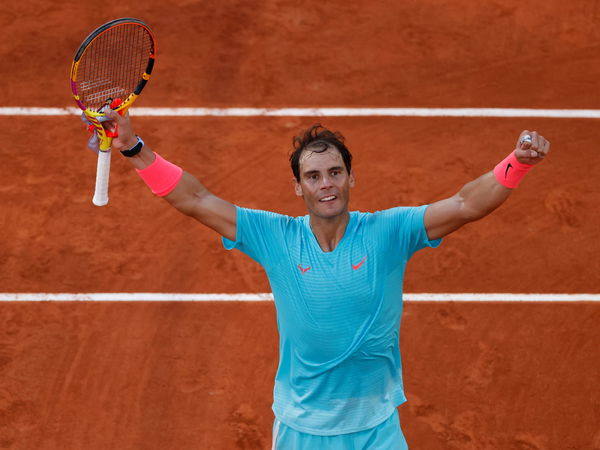 ---
---
The Philippe Chatrier Court will grace two of the greatest tennis players ever on Sunday. The French Open 2020 will see the biggest match of the tournament as Rafael Nadal takes on Novak Djokovic in the final this afternoon.
ADVERTISEMENT
Article continues below this ad
Top seed Djokovic will be aiming for his 18th Grand Slam title, while Nadal will eye his 13th in Paris. Undoubtedly, it'll be an iconic clash in Paris between the world number 1 and 2.
Rafael Nadal, who is commonly known as the King of Clay, has an immaculate record to strengthen his case. Winning a total of twelve Grand Slam in Paris, he literally knows every nook and corner of the venue.
ADVERTISEMENT
Article continues below this ad
Although, he is aware that the final against Djokovic won't be easy by any stretch of the imagination. The Serbian is in sizzling form this season and is likely to give a tough fight.
Rafa's coach, Carlos Moya, drew a comparison between Djokovic and a prime Federer at Wimbledon, highlighting the stiff competition Nadal will face today. However, he claims to have a strategy to defeat Djokovic.
"It's a huge challenge, it is obvious that he (Djokovic) is one of the great players in history," Moya said. "I don't know if it will be more difficult than facing Federer at his best at Wimbledon. But we have a plan."
Djokovic has been using the dropshot quite frequently over the fortnight. It caused a lot of trouble for players who prefer to play a few paces away from the baseline. Therefore, the Spaniard has to stay alert and watch out for them. Although, the service won't be difficult to deal with.
"Djokovic has been using the dropshot for a long time and over the past two weeks, he has done it even more. We will have to be ready. Serves are less dangerous. We'll take that into account because the service won't earn a lot of direct points."
ADVERTISEMENT
Article continues below this ad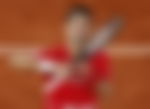 Rafael Nadal inches away from history
Nadal is inches away from etching his name in the history books once again. If the Spaniard wins the final, he'll touch Federer's record of twenty Grand Slam titles. Adding another to his twelve French Open Championships, he'll be taking the tally to thirteen.
ADVERTISEMENT
Article continues below this ad
Apart from the Grand Slam tallies, Rafa has 99 wins at the French Open. Ever since 2005, he has lost only 2 matches. If he manages to win, he'll be the first person to win a century of matches at Roland Garros.
Even though Djokovic won't be easy to defeat, Rafa will go in with a lot of factors in his favor. Whether he's able to achieve the feat or has to wait another year, only time will tell.