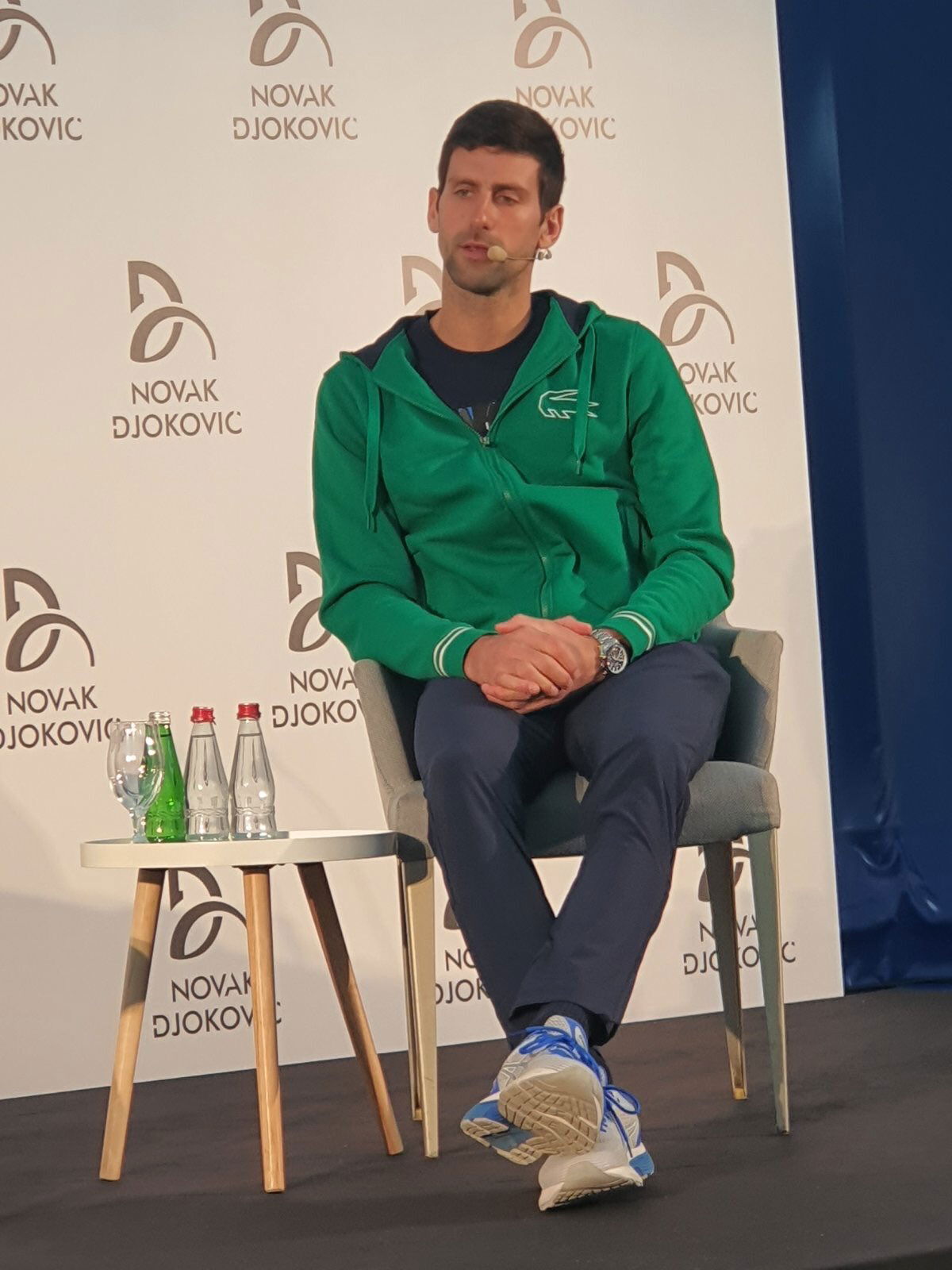 As Novak Djokovic rests and enjoys his 17th Major title victory, the Dubai Duty Free Tennis Championships fast approach. But meanwhile, as Novak recuperates, he gave a wide-ranging press conference. The conference raised some interesting questions, and even more interesting answers.
The Serbian superstar is currently enjoying some time off the tennis courts. He won his 17th Grand Slam title at Melbourne this month after two testing weeks.
Novak Djokovic in the locker room
He will next play in the Dubai Open which begins on February 24. An ATP 500 event, Dubai Open is always an exciting affair with many top players in the world participating in it. This time around joining Novak Djokovic are mouth-watering names like Roger Federer, Gael Monfils, Stefanos Tsitsipas and Fabio Fognini to list a few.
While awaiting the tournament in Serbia, Djokovic gave a the press conference. And the last question of the press conference was perhaps the most unexpected and a bit funny too.
Of all things, a journalist asked Novak what it was like to share a locker room with Rafael Nadal and Roger Federer in the big matches. As always, Djokovic was a sport and answered the question with a touch of humor, but also the truth.
"We mostly avoid each other (breaks into laughter). Locker rooms aren't that big everywhere, so we sometimes hide behind our lockers or something like that."
Now that you think about it, it is actually an interesting question. What happens when two fierce competitors are in a small room together? Especially when they are about to battle it out outside, on the court.
Novak had more to add to his answer.
"Sometimes we take shower cabins next to each other, but we don't look (chuckling). It's a bit uncomfortable, we are in awkward situations there with our team, huge emotions are on the line."
These three players are gentlemen through and through. No doubt they smile and acknowledge each other even moments before they have to go out and face each other across the net. But the tension in the air must be absolutely palpable in the locker room before the biggest of matches between these three.