"We Needed a Kick in the A**"- Aaron Rodgers Laments Poor Showing Against the Buccaneers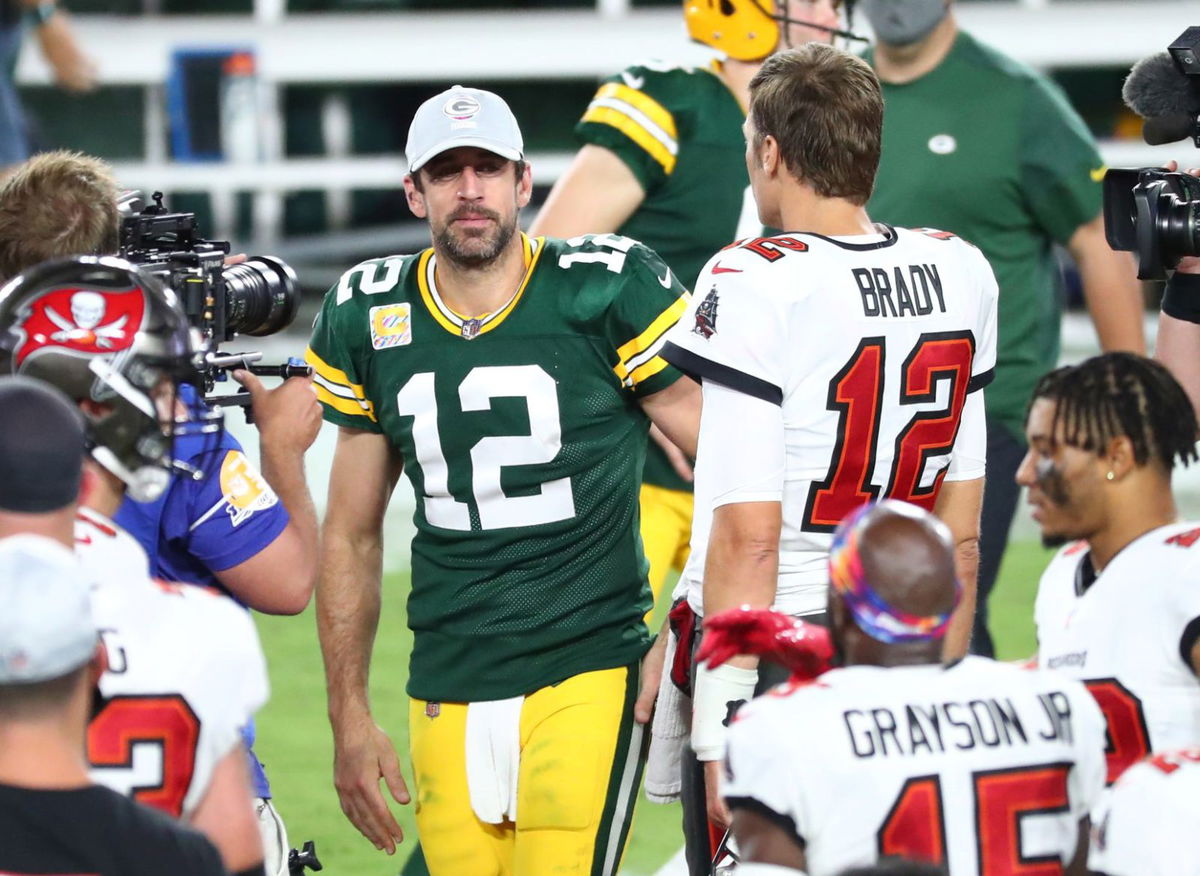 The Aaron Rodgers-led Green Bay Packers succumbed to their first loss of the season against the Tampa Bay Buccaneers on Sunday. Tom Brady's boys' defense proved too strong to crack as the NFC South franchise made their way to a comfortable 38-10 win.
The Wisconsin-based outfit were second best in all departments last night. However, Packers' Aaron Rodgers insists that the loss will not define the trajectory of their largely successive season.
ALSO READ- Aaron Rodgers Talks About 'Mutual Respect' Between Him and Tom Brady
Aaron Rodgers 'unhappy' with the Packers' outing against Tampa Bay
AARON RODGERS GETS PICK-SIXED! 🚨

(via @NFL)pic.twitter.com/CqyTKnygOh

— SportsCenter (@SportsCenter) October 18, 2020
Aaron Rodgers painted a frustrated figure after Sunday's loss to the Buccaneers. Despite conceding their first blow of the season, the 2-time NFL MVP is not worried about a downward spiral in the coming weeks.
Here's what the Packers quarterback said at the post-game presser. "You don't ever want to lose like this. I feel like we needed a little bit of wake-up call this season. I think we needed a kick in the ass a little bit to stop feeling ourselves so much.
"There's a little bit of wake-up to stop feeling ourselves so much and get back to the things that got us to this position. I think this would be, unfortunately but fortunately, something we can really grow from," Rodgers said via WKOW 27's Karley Marotta.
Rodgers further spoke about the clinical performance put in by the Tampa Bay offense on Sunday.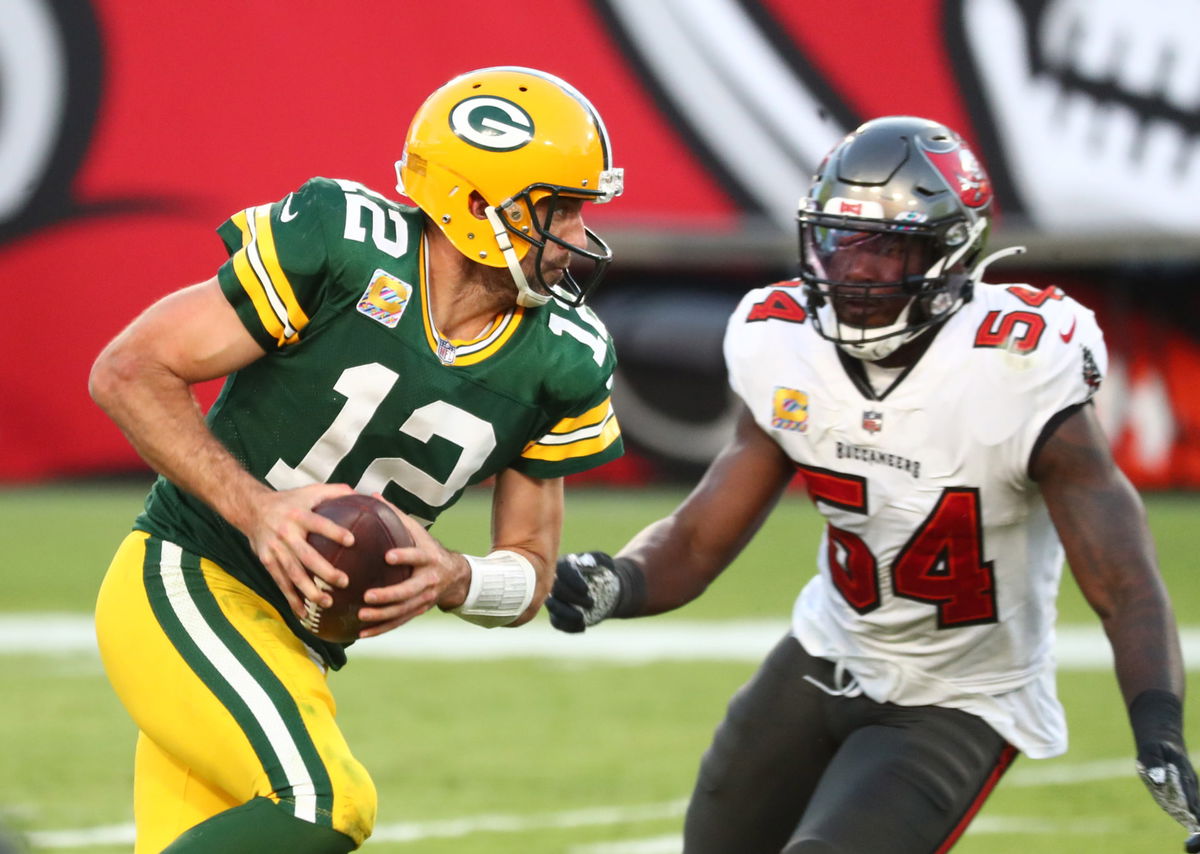 "Those guys are so fast. They're so good sideline to sideline. We just had a hard time getting on them. We're going to have to learn, because there's going to be other fast linebackers.
"Chicago has another fast tandem as well. There's a lot to be learned from this game. I don't think you want to totally flush something like this.
"You have to be as critical during the wins as you are during the stinkers like tonight. It's important for us to realize the whys," Rodgers added via the team's official website.
Coach Matt LaFleur blames poor practice sessions for Sunday's loss
Matt LaFleur has only lost 5 games in his short time with the Packers. He's won 21. We don't have many losses to analyze.

But what we do need to see from MLF & the team is the ability to stay in games. This team can win convincingly, but they can also lose in blowout fashion.

— Maggie Loney (@MaggieJLoney) October 19, 2020
Meanwhile, Packers' Head Coach blamed the team's poor practice sessions during the week for the disappointing display against the Buccaneers. Here's what he said in the post-game presser last night.
"I don't want to say that. I will say that our practice this past week was not up to our standard that these guys have developed over the last year and a half.
"That's what happened today. You practice like crap and then you go out and play like crap," LaFleur added.
The Packers will now play the Houston Texans in Week 7 of the ongoing season. They will look to bounce back with a strong performance against Deshaun Watson and Co. next weekend.
ALSO READ- Tom Brady Claims Aaron Rodgers is "One of the Greatest Quarterbacks to Ever Play the Game"