We owe Beckenbauer a 'hell of a lot' – Bayern president
Published 11/28/2015, 6:44 AM EST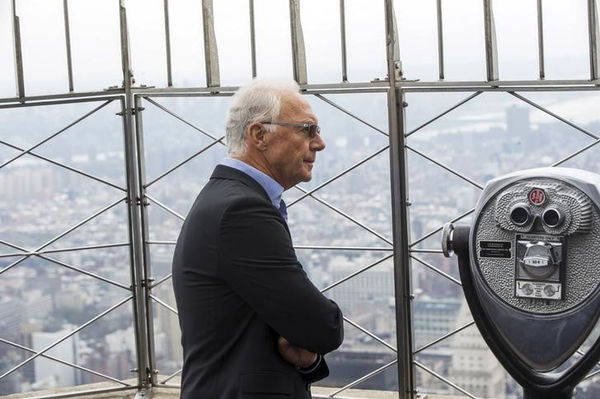 BERLIN (Reuters) – Bayern Munich have thrown their weight behind troubled club icon Franz Beckenbauer, who is at the heart of a 2006 World Cup financial scandal, by saying on Friday that the German champions owed him a lot.
Beckenbauer, a former World Cup-winning player and coach and Bayern's honorary president, has denied repeated allegations of a slush fund used by Germany's bid committee to land the 2006 World Cup.
A 6.7 million euro ($7.10 million) transfer to world football's governing body that Der Spiegel magazine alleged was used in a votes-for cash deal with FIFA voting members during the 2000 bidding campaign is currently being investigated by the German FA and Frankfurt's state prosecutor.
ADVERTISEMENT
Article continues below this ad
"Independent of the investigation we owe Franz Beckenbauer as a player, coach and president a hell of a lot," Bayern president Karl Hopfner told the annual general meeting in Munich.
"We would not have got the Allianz arena in 2005 were it not for the 2006 World Cup in Germany. He is rightly our honorary president and will remain so," Hopfner said amid loud applause.
Beckenbauer, who has admitted to the payment but has vehemently denied any wrongdoing, has twice discussed the issue with the legal firm in charge of the DFB investigation.
The affair has already claimed the head of the DFB with Wolfgang Niersbach, under formal investigation for tax evasion over the 2005 payment to FIFA, resigning earlier this month.
(Reporting by Karolos Grohmann; editing by Ken Ferris)