"We Should Upgrade Your Wardrobe"- Mirka To Roger Federer After Viewing His Lack Of Fashion Sense
Published 03/20/2020, 1:46 PM EDT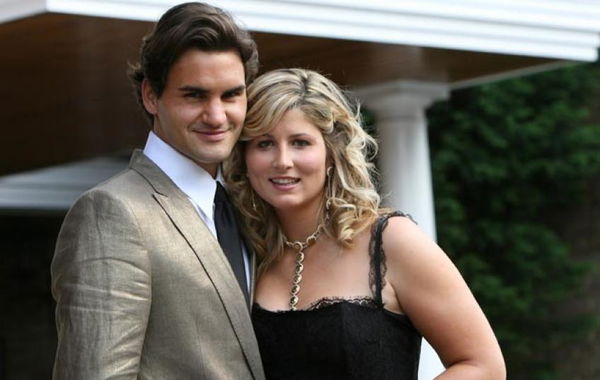 ---
---
Swiss maestro Roger Federer has a decent sense of fashion. However, whether he is the most stylish athlete out there is a question that has been very contentious. This is because he has been winning the most stylish man award continuously for many years now.
ADVERTISEMENT
Article continues below this ad
Most of his critics credit this to his army of fans rather than his wardrobe or how he carries himself. However, even that is a highly reductive argument. No one can argue that many people look up to him as a style icon (Talk about the tuxedos and the beautiful Rolexes).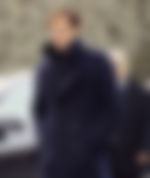 ADVERTISEMENT
Article continues below this ad
However, Roger told GQ that being fashionable has happened through a transition. In fact, he had very teenage boyish qualities earlier where he would wear the same suit with different ties. The change started coming after his marriage to Mirka.
What did Roger Federer say? 
The Swiss maestro revealed that being a fashion icon was never the default mode. However, Mirka was the one who gave him a makeover –
"When we got together, she realised I had a few pairs of jeans, a few T-shirts, my practice shirts, maybe a jumper and a belt," he told GQ. She said to me, 'Don't you think we should upgrade your wardrobe?' Then the award ceremonies, and how many times can you wear the same suit with a different tie? But then I started really getting into it."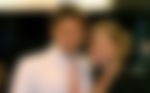 Roger Federer was very honest with his inspiration. He said that the thought of giving more heed to his looks came after viewing others. Travelling to different cities made him realize how conscious people actually were –
"I was travelling more and going to different cities and meeting interesting people. The next thing you know, you look around yourself – maybe it's in Milan, in New York, wherever – and you notice everyone is giving it a good effort."
Transition in clothing with changing times
The new Roger is a more nuanced student of clothing. Federer explains how the tennis wardrobe has changed with time. The same is also connected to a transformation in the physical intensity of the sport –
"We were more connected to the street in the '50s, '60s, '70s," he says. "The '80s it was still like that, especially with the shoes and the shirt.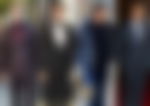 Know More – WATCH: When Roger Federer Broke Down Into Tears After Heartbreaking Loss To Rafael Nadal
ADVERTISEMENT
Article continues below this ad
When the game became more aggressive, the shoes started changing – they needed to withstand the wear and tear. They were no longer shoes we could wear on the street. "I feel we drifted off in a very extreme way. Which is understandable because we are playing in a h*t climate, we're sweating like crazy!"
However, Roger laments the loss of the days of street –
"I don't want to say, we lost our way, but I always try to say to any brand I've worked with, 'Let's not forget to be connected to the street.' Maybe the polo we wear for the match, we could also wear with jeans?"
ADVERTISEMENT
Article continues below this ad
This should certainly be heard by those critics of Roger Federer who say that the Swiss star doesn't know about his clothing.