"We Take It Like Sportsmen": Despite Red Bull Rivalry, Toto Wolff Backs One of His Own to Follow Max Verstappen's Footsteps
Published 01/11/2023, 9:00 AM EST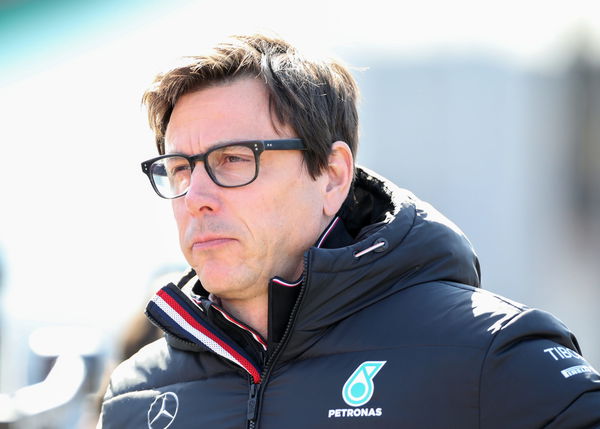 Nyck de Vries ultimately secured a Formula 1 seat with the Alpha Tauri after persistently pursuing one. The 1.68 m newest Formula 1 competitor received accolades from all quarters after displaying some rapid maneuvers at the Italian Grand Prix last year. Now that Alpha Tauri has announced the Dutchman's position, Mercedes boss Toto Wolff thinks the team's former reserve may follow in the footsteps of his countryman, Max Verstappen.
ADVERTISEMENT
Article continues below this ad
The Dutchman finally had his chance to compete in an F1 race at Monza. After working as Mercedes' backup driver for two years, de Vries filled in for Alex Albon's place at the Williams. Red Bull crew was stunned by de Vries's performance and finally, their search for Pierre Gasly's replacement halted at the 27-year-old. Therefore, they gave de Vries a spot with Red Bull's sister team.
ADVERTISEMENT
Article continues below this ad
Toto Wolff optimistic to fight Nyck de Vries on track
Toto Wolff is certainly aware of the Dutchman's worth. In 2020–2021, he assisted Mercedes in winning the Formula E championship. When asked by Swiatwyscigow. pl if he would consider bringing the 27-year-old back in the future, the Austrian responded, "I thought about it. But being optimistic about the ex-Mercedes reserve, Wolff said, " [I hope] that he stays there. I hope that he's successful in AlphaTauri."
Wolff may have been alluding to Red Bull's practice of using AlphaTauri to evaluate potential new drivers in order to determine whether they have what it takes to be "promoted" to a spot on the Red Bull team. Despite a bitter rivalry between both teams, Wolff backs the 27-year-old. The Austrian believes he may follow in the dual champion's footsteps. "I hope he will be so good to make it into a Red Bull seat one day because he deserves that. And then we take it like sportsmen, and we fight it out," said Wolff.
It appears that the Dutchman's efforts left a lasting impression on the entire Mercedes group. Therefore, the Silver Arrows team member believes it's a "shame" to part ways with a driver like Nyck de Vries.
Mercedes Technical Director Mike Elliott regrets losing Nyck de Vries
ADVERTISEMENT
Article continues below this ad
De Vries has had to search long and hard for an F1 drive. Nyck has participated in both official and unofficial sessions over the past year or so that too for five different F1 teams. De Vries' duties this season as a test and reserve driver for Mercedes gave the team access to driving opportunities. Along with them, the Mercedes-powered Aston Martin and Williams' team also got the opportunity. The Silver Arrows' technical Director Mike Elliott praised the Dutchman's skills and expressed regret over losing a potential squad member.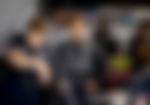 While speaking at the Japanese GP weekend earlier last year, Elliott said, "I think most of my time spent with Nyck is actually stood with Toto [Wolff] chatting. What you get is a really nice guy. But a guy that's very knowledgeable, who understands the sport, understands engineering and the car. I think for us as a team, it's a shame to see him go somewhere else but, at the same time really pleased for him."
ADVERTISEMENT
Article continues below this ad
WATCH THIS STORY: Youngest F1 drivers of all-time
The Dutchman has competed in several high-speed racing categories. However, this year he will compete in the highest class of motorsport. It will be fascinating to watch him compete against the greats of the game.
Edited By: Akash Pandhare