We Were Here Is Now Free on PlayStation 4, But Not For Long
Published 02/10/2021, 2:33 PM EST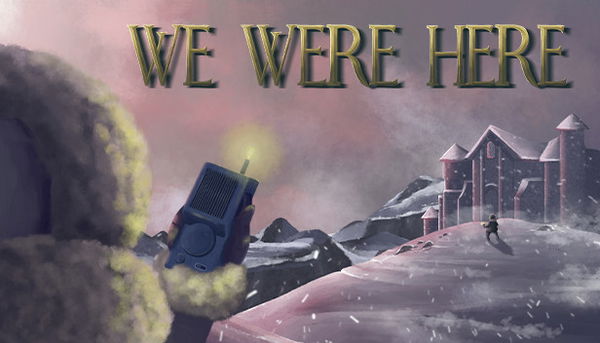 ---
---
Total Mayhem Games is finally releasing the We Were Here series on PlayStation. The co-op first person adventure franchise first released in 2017 on Steam. The franchise is available on Xbox, but made its way to the Microsoft platform only on September 2019 for the first time.
ADVERTISEMENT
Article continues below this ad
We Were Here is an adventure and puzzle game involving two players. It sets the two players in different roles and they have to solve the puzzles together. However, both players are usually not together at all times. They stay in separate rooms and communicate with each other to solve the puzzles. Each room they open and enter is a new puzzle that they need to solve.
The players communicate with each other through walkie-talkies. Communication is imperative in this game, as the only way to solve the puzzles is through constant communication. If you are the kind of player who does not enjoy interacting with players during gaming, this franchise is definitely not for you.
ADVERTISEMENT
Article continues below this ad
To celebrate the launch of the series for the first time on PlayStation, players can get the first title for free.
Read More– Call of Duty 2021 to Reportedly be Developed by Sledgehammer Games
More about We Were Here series
Fans usually consider the first title of the series to be the pilot episode of the franchise. The second part of the series, We Were Here Too, is double the fun with more at stake than the first. The players cannot find refuge amidst a storm and seek shelter under a mysterious structure. Even though they are safe from the storm, they are trapped in the structure. The only way out is to solve the puzzles and find your way out together.
ADVERTISEMENT
Article continues below this ad
We Were Here Together is the final installment of the series. It takes place in a research base camp on the Antarctic continent. The two co-op players must find the source of a flare that is actually a distress call. While they find the source, they will realize they are trapped in a mysterious castle full of puzzles.
Total Mayhem Games might have plans to release more titles in this franchise, so be ready by playing all the three titles beforehand. The first title is free now on PlayStation till February 22. From the next day, all three titles will be available for purchase in their final price. The titles can be played in any order, but we recommend one start from the beginning for better understanding.
Watch the PlayStation release trailer below.
ADVERTISEMENT
Article continues below this ad