"Weirdest Mode in Fortnite"- SypherPK Tries Out TheGrefg's 'Floor is Lava' Tournament
Published 01/16/2021, 7:39 AM EST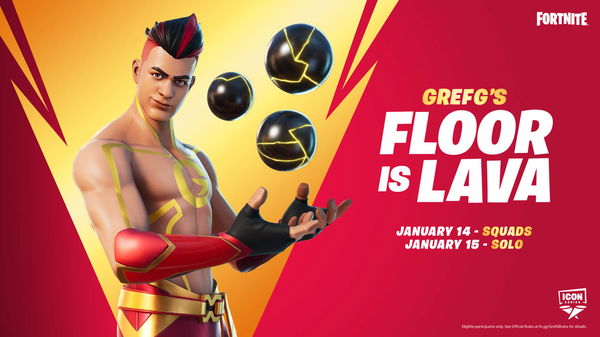 ---
---
The latest creator to be a part of the Fortnite Icon Series, TheGrefg, has been all around the community. Epic Games not only released his in-game skin but introduced an exclusive tournament for players to get their hands on it for free. Just like Lachlan's Pickaxe Frenzy, this tournament has an unusual meta.
ADVERTISEMENT
Article continues below this ad
TheGrefg's Floor is Lava tournament is "all about going up". Players have to avoid the rising dangerous lava and reach the highest ground before anyone else. Furthermore, the Infinite Harpoon Gun and a lot of explosives are available in place of traditional weapons. Most surprisingly, the Infinite Harpoon Gun deals 1 damage to opponents and a staggering 150 to buildings.
Creators around the world have congratulated TheGrefg for this colossal accomplishment and are currently having a blast while playing his tournament. Twitch streamer and Fortnite veteran SypherPK is no exception.
ADVERTISEMENT
Article continues below this ad
Here's SypherPK playing 'Floor is Lava' with this squad: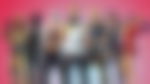 What makes 'Floor is Lava' the weirdest mode in Fortnite
SypherPK teamed up with BBG Haz, TSM Emad GG, and Nate Hill. Even though this squad comprised some of the most experienced Fortnite players in the world, 'Floor is Lava' tested their skills in the most unexpected ways possible.
"This game mode is insane, and since it's a tournament, people were trying really hard. But we managed to clutch a very important win."
In an action-packed game, SypherPK and TSM Emad GG pulled off a victory royale. To make things even more exciting, SypherPK survived on 5 HP and even eliminated an opponent. It was a clear depiction of his game sense and ability to stay calm in such sticky situations. ADVERTISEMENT
Article continues below this ad
SypherPK to get his own skin soon?
Even before the release of Lachlan's skin, fans around the world had been requesting Epic Games to reward SypherPK with his own skin. He has been playing Fortnite and creating content with it since its release. While fellow creators like Ninja, Tfue, TimTheTatman, and Nickmercs quit the game in Chapter 2, SypherPK took the road less traveled.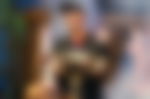 ADVERTISEMENT
Article continues below this ad
Considering his massive popularity and consistent efforts towards promoting Fortnite, it is safe to assume that SypherPK might become a part of the Icon Series soon.