"Welcome home, baby!"- FaZe has a Message for New England Patriots' NFL Draft Picks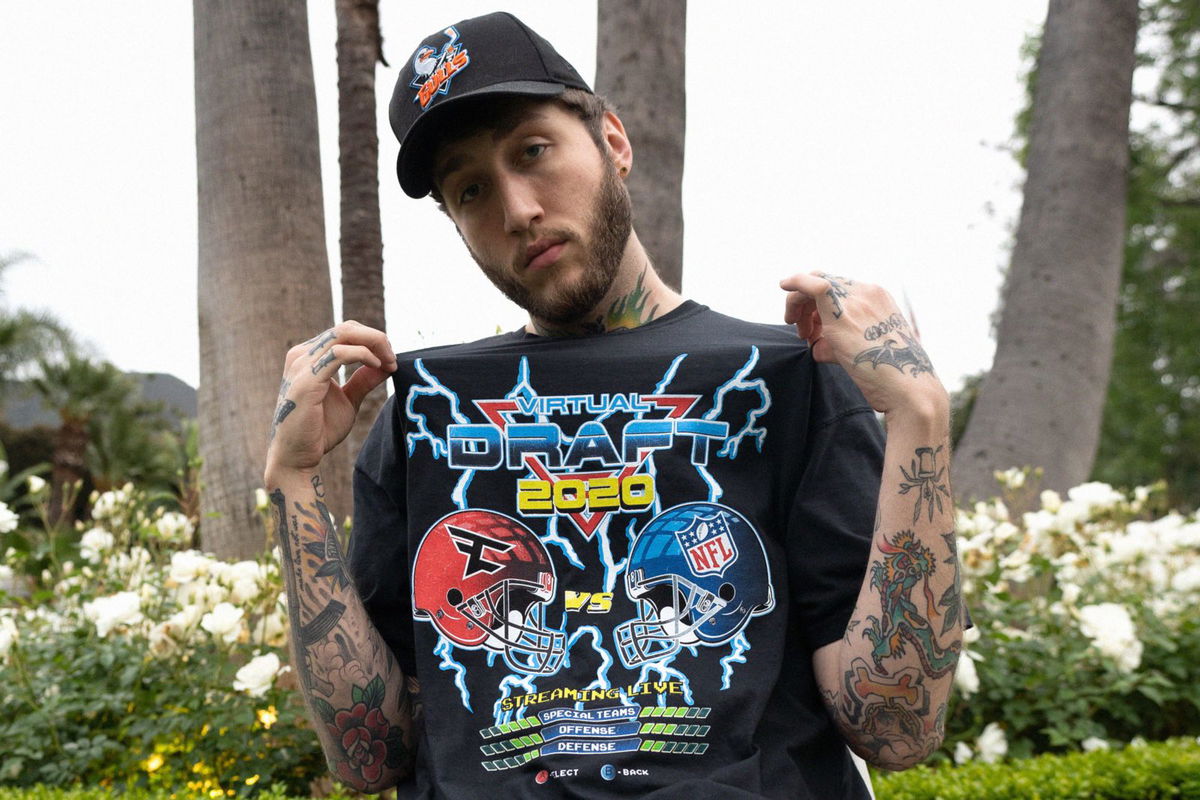 Earlier this week, FaZe Clan and NFL announced a collaboration for "Draft-A-Thon," the first-ever virtual NFL draft. To celebrate the historical event, FaZe Clan and NFL teamed up to create a unique, limited-edition merchandise collection. It marked the NFL's first-ever clothing collaboration with a gaming organization. The partnership also meant FaZe Clan would be working on content creation surrounding the NFL Draft.
Ricky Banks Has Been A New England Patriots Fan 'Since Day One'
New England Patriots posted a short video on their Twitter featuring Richard Bengston, better known online as FaZe Banks. In the video, he explains why the team means so much to him.
In the footage, FaZe Banks explains how he has been a Patriots fan for the entirety of his life. It all started in 2001 when his dad threw an annual party for the 2001 season's Super Bowl. Back then, FaZe Banks, being a nine or ten-year-old, wasn't as passionate about football as he his now. Witnessing the New England Patriots' first-ever Super Bowl win with his dad alongside, turned him into a Patriots fan instantly.
.@FaZeClan's @Banks has been a #Patriots fan since day one.

Tonight, he has one message for the newest members of the squad:

"Welcome home, baby." pic.twitter.com/ThGJE95RHK

— New England Patriots (@Patriots) April 24, 2020
Speaking of his childhood memories of the Patriots' first-ever Super Bowl championship win, he says, "My dad was my hero, and I just saw how passionate he was about it, how much he loved the game. Him and all of his friends were geeking on it, and right then and there, it kind of sparked an interest for me."
FaZe Banks then goes on to mention how he surprised his younger brother and father with tickets for the 2019 Super Bowl in Atlanta. At this point in his life, he considers it as the best day of his life.
Banks further goes on to address how FaZe is doing in esports compared to the Patriots in football. He mentions the fact that there are FaZe Clan fans who feel the same way for him like he does for the Patriots is a substantial motivating factor for him.
FaZe Banks Welcomes Patriots' 2020 NFL Draft Picks
After explaining how he became a Patriots fan and his experience with his family at the 2019 Super Bowl, FaZe Banks had a message to deliver to New England Patriots' recruits in the 2020 NFL draft. He simply said, "Welcome home, baby," and pressed the new draft recruits to "hit me (him) up; you're going to be taken care of."
Before the Draft-A-Thon, FaZe Clan teamed up with the NFL to deliver limited-edition merch.
The iconic merchandise collection features a hoodie for $80 and a short-sleeve t-shirt for $40 and is available on both FaZe Clan's and NFL Shop's official websites.
The limited-edition clothing sports the late 1990s/early2000 vibe and the first-ever virtual draft inspires it. The design is instilled with football helmets and symbolizes both gaming and football as sports.
Also Read- Fans Get Exclusive Sneak Peek Into Cyberpunk 2077 in New Video.