"We'll Meet Again" – Counter Strike Global Offensive Legend Olofmeister Pens Emotional Message
Published 05/24/2020, 1:34 PM EDT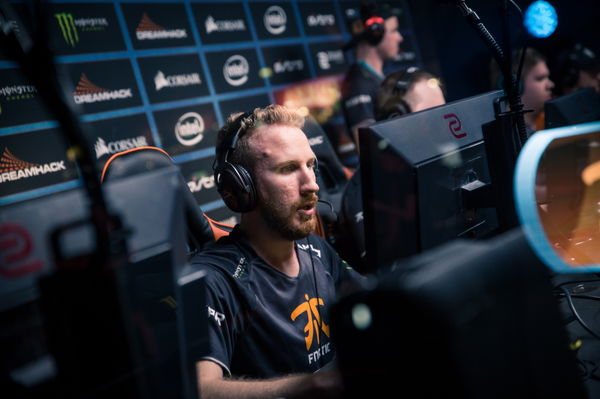 ---
---
Counter Strike Global Offensive legend Olof 'olofmeister' Kajbjer Gustafsson has announced that he is taking a break from the world of gaming, citing lack of motivation. 'Boostmesiter' has been at the top of the game for a long time, so his decision has left fans scratching their heads.
ADVERTISEMENT
Article continues below this ad
ADVERTISEMENT
Article continues below this ad
However, this is not the first time Olof has gone inactive. He was absent for three months back in 2018 due to personal issues but came back to perform at the same level later that very year. Things could be the same this time around as well.
Counter Strike Global Offensive stars pay tribute to Olof
Olof addressed the news in an announcement from the team's official Twitter account.
" I have decided to take a break from Counter-Strike. During the last period, I have felt increasingly fatigued and that I have been losing the motivation needed to do myself, my teammates, and the Faze brand justice. I still love the game and the scene, but I need to regain my motivation. I am going to take some time off to recuperate and think about my future." 
He finished off by giving the gaming world light of hope. He stated, "We'll meet again", hinting his return soon enough.  "I want to thank Faze and all of my fans for all the love and friends. We'll meet again."
His teammates and friends have come up to his support. They have shown respect for his decision and hopes he comes back to the scene soon.
Thank you @olofmeister for everything! Was a dream come true when you joined back in 2017 and have so many great memories in game and out of the game with you! No matter what you decide is next in life good luck brother❤️

— Håvard Nygaard (@FaZe_rainCS) May 23, 2020
Thank you for everything @olofmeister, happy to call you a friend. Will always remember great memories and some of the sad ones we have shared together, but what a journey. Hopefully you will find your motivation back and come back to the scene, way too early to quit ❤️ pic.twitter.com/c3PqkXCm1b

— NiKo (@fazeniko) May 23, 2020
Classy move from Olof. Gotta respect it. Hope this time away does him well. And if it is the end (hopefully not) he easily goes down as one of the all time greats. https://t.co/jDH4DkV7xn

— Jason O'Toole (@MosesGG) May 23, 2020
Recently, Astralis captain gla1ve also announced he is taking a break from Counter Strike Global Offensive due to reasons which are similar to what Olof is going through at the moment.  After Astralis won against G2 eSports in the grand final of ESL, gla1ve decided to step down as he is battling with mental health issues from stress. gla1ve will be taking a gap of three months as he revealed his issues of burnouts and stress to his fans.
With top players experiencing such fatigue and health issues, one is left to wonder what is going on. The well-being of players is a top priority and we can only hope such situations don't escalate further. We wish Olof the best and hope things end well in his favor.
ADVERTISEMENT
Article continues below this ad
Olof the 'Boostmeister'
Olof has been one of the best talents in CS: GO. The gamer, who was the best in the world in 2015, has also been part of several international tournaments. His absence will be a massive loss to his current team, FaZe. 
ADVERTISEMENT
Article continues below this ad
Olof earned himself the name 'Boostmeister' after his stellar performance in the match with LDLC. He went on a killing spree in the second half of the match, leading his team to the win. He boosted himself up; kill after kill, he was technically invisible to the enemy.
All that said, we hope to see you back in the game soon, Champ.
Trending Stories