"New Grand Slam Winner" – Next Gen Star Makes Bold Prediction Against Novak Djokovic at US Open 2020
Published 08/18/2020, 8:25 AM EDT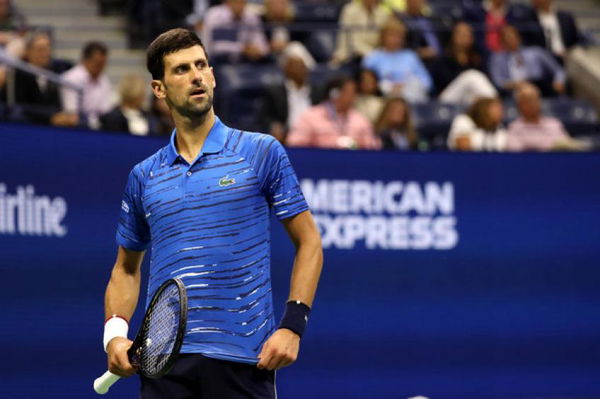 The pandemic situation all around the globe has changed tennis. Now as the season resumes we have strict protocols and the old normal is far far away. The US Open is the first Grand Slam in the resuming calendar and due to the pandemic, many have withdrawn from it. This has further increased the unpredictable factor in this year's edition.
Grand Slams are dominated by the big three of Roger Federer, Rafael Nadal, and Novak Djokovic. But this year's circumstances have created a different situation. Federer is out due to knee surgery and Nadal has withdrawn citing a risk to travel to the US. So out of the big 3 only Djokovic is participating. Although he is a huge favorite, the young players will be fighting extra hard knowing that some strong contenders are not playing.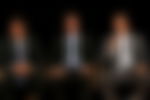 ADVERTISEMENT
Article continues below this ad
And so the young Kazakhstani Alexander Bublik is really optimistic. He is sure that we will have a Grand Slam champion this year. Surely everyone's biggest rival will be Novak Djokovic.
"We're going to have a new Grand Slam winner, 100 percent," Bublik told ATP
Bublik also spoke about his preparation for the US Open. At the big stage, some players are very nervous and some players are very relaxed. Bublik wants to have a balance between that. Bublik wants to increase the surprise quotient of his game. And he wants to win matches by surprising the opponent with his game.
Alexander Bublik on his US Open Preparations
ADVERTISEMENT
Article continues below this ad
"I won't be nervous. But there are guys who are going to be very tight at the beginning. The most important thing is to have the right balance between being super relaxed and being super tight." he said
"This is what I'm looking for and what I'm trying to balance in my game, so I can win more matches by surprising opponents," he added
ADVERTISEMENT
Article continues below this ad
In this situation, it is good to see that the young players are having great motivation. Let's see how they perform and whether we finally get a new Grand Slam champion.