West Indies might qualify for the ICC Champions Trophy 2017
Published 07/29/2015, 6:45 PM EDT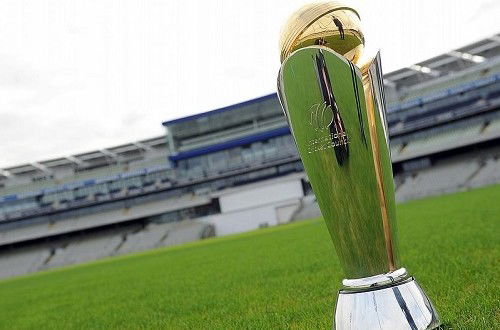 They parted on a rocky note last year, but it seems relationship between West Indies Cricket Board (WICB) and Board of Control for Cricket in India (BCCI) have not worsened as we were led to believe, as there are confirmed reports that both the bodies are considering to organise a ODI series in India before the end of this September.
ADVERTISEMENT
Article continues below this ad
For a team to qualify for ICC Champions Trophy, they must be in the top-8 according to the ICC rankings and presently Pakistan sit at number 8th and West Indies at 9th. This series is essential for West Indies, as they must play one ODI series before the end of September in order to have some hopes of making it to the prestigious event.
They were officially scheduled to play a triangular-series with Pakistan and Zimbabwe, however, Pakistan Cricket Board has put that on hold. It is believed that Pakistan don't want to jeopardise their place in the Champions Trophy, as they have already qualified for the competition after a recent 3-1 series victory over Sri Lanka. Hence, if they engage in any ODI series and end up losing, it would mean disqualification from the tournament.
Bangladesh's recent series victory against South Africa and India, made them pass Pakistan and West Indies in the rankings. Consequently, West Indies chances of making it to the contest hang in the balance.
India will host the series, but is still to work out the dates and venue for the games. The last ODI series between the two ended abruptly when WICB and players were embroiled in a wage dispute which forced Dwayne Bravo to call a strike, causing the series to be abandoned with BCCI threatened to sue WICB.
If the two manage to pull off this series, this might mark the beginning of a better understanding and cooperation, after the unfortunate incident in the last series which led to the bitter relations between the two bodies. We hope both the parties agree for the tournament and settle down all their differences. So that we get to see more and more cricket between both the nations.