NBA Western Conference playoffs first round
Published 04/18/2015, 3:26 PM EDT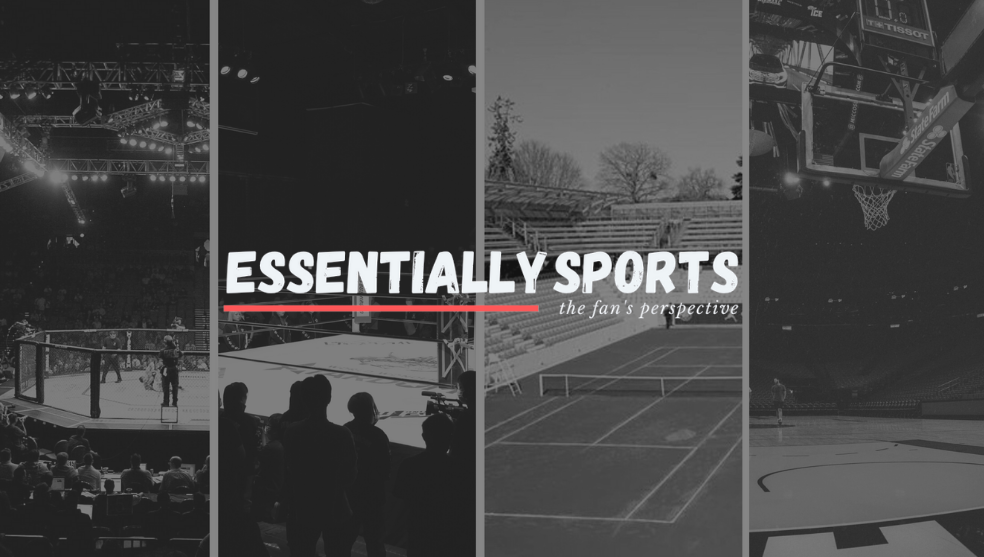 ---
---
GOLDEN STATE WARRIORS (67-15) Vs NEW ORLEANS PELICANS (45-37)
ADVERTISEMENT
Article continues below this ad
The Warriors were the best team during the regular season with an average point differential of 10.1. Their 67 wins are a franchise and are also tied for the sixth most all-time. On the other hand, the Pelicans squeaked into the playoffs on the last day of the regular season by beating the San Antonio Spurs.  Golden State has the deepest roster in the league, spearheaded by MVP candidate Stephen Curry and fellow Splash Brother Klay Thompson. New Orleans will counter with budding superstar Anthony Davis and a bunch of players who will want to prove themselves on the big stage.
ADVERTISEMENT
Article continues below this ad
Underrated players to watch out for: Draymond Green, Shaun Livingston and Norris Cole.
Prediction: Warriors in 5.
HOUSTON ROCKETS (56-26) Vs DALLAS MAVERICKS (50-36)
Houston won the season series 3-1, but the combined score totals of 402-398 show that thegames were highly competitive and close. James Harden, another potential MVP candidate carried the Rockets throughout the season as Houston was hampered by injuries to several key players, most notably, Dwight Howard. The Mavs had troubles of their own with a mid-season trade for All-Star point guard Rajon Rondo not working out as planned. However, they have much needed playoff experience which may bode well for them during this series. Another interesting storyline will be the play of Chandler Parsons who left the Rockets in the summer for the Mavs as he was offered more money by Mark Cuban, Dallas' owner.
Underrated players to watch out for: Al-Farouq Aminu and Corey Brewer.
Prediction: Rockets in 7.
LOS ANGELES CLIPPERS (56-26) Vs SAN ANTONIO SPURS (55-27)
The Clippers were led by Chris Paul who had another MVP level season running their offense. He was supported by DeAndre Jordan who led the league in rebounding. They were able to overcome Blake Griffin's staph infection which forced the high flying forward to miss 15 games. San Antonio, the defending champions, fell to the sixth seed on the last day of the regular season losing out on home court advantage in the process. But, their vast playoff experience combined with Gregg Popovich's coaching ability makes them one of the favourites in this year's Western Conference playoffs.
Underrated players to watch out for: Kawhi Leonard, Danny Green and J.J. Reddick.
Prediction: Spurs in 6.
PORTLAND TRAILBLAZERS (51-31) Vs MEMPHIS GRIZZLIES (55-27)
ADVERTISEMENT
Article continues below this ad
The Trailblazers have limped to the playoffs after a brilliant start to the season was halted by a string of injuries to its core group of players. Elite defender and 3-point specialist Wesley Matthews is out for the season, four time All-Star LaMarcus Aldrige  is playing through a torn ligament in his left thumb, and Chris Kaman is dealing with a bad back. The Grizzlies have similar problems with ace defender Tony Allen out since March and Mike Conley too suffering from a foot problem. Memphis still ahs Marc Gasol, Zach Randolph and Jeff Green in its frontcourt to counter Damian Lillard's point guard play. Unfortunately, this series may well be overshadowed by the players missing from it rather than the actual play that takes place on the court.
Underrated players to watch out for: Meyers Leonard, Courtney Lee and C.J. McCollum.
Prediction: Grizzlies in 6.
ADVERTISEMENT
Article continues below this ad
 Arnav Jain