What are the Best Quotes of Sebastian Vettel?
Published 06/03/2020, 3:52 AM EDT

Follow Us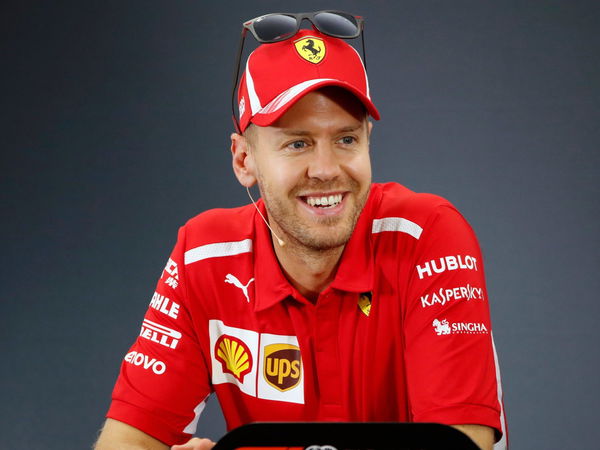 Sebastian Vettel may be leaving Ferrari in 2021, and his future may be uncertain. However, he does leave behind a lot of memories, of being a four-time Formula One world champion, and an all-round incredible driver. However, there is another reason that people like the German driver, and that is his humour or his radio chatter.
ADVERTISEMENT
Article continues below this ad
Vettel is genuinely a funny driver and always has some quips in his vast reserves of knowledge. There are several occasions where he has trolled other drivers, or said something hilarious on the radio. But, what are some of the best quotes and quips of Sebastian Vettel?
Imitation is the best form of flattery
ADVERTISEMENT
Article continues below this ad
Back in 2011, Sebastian Vettel attended the annual FIA Gala to accept his trophy. Then, he was made aware of Kimi Raikkonen's potential return to F1 in 2012. When talking about the Finn, Vettel busted out an almost perfect imitation of Raikkonen's voice. He said, "Well I think he would be very happy because….". Unfortunately, he had to stop it there because he could not keep it up for long.
Sebastian Vettel Predicts Rosberg-Hamilton rift?
During the 2015 Australian Grand Prix press conference, Sebastian Vettel expressed regret that Kimi Raikkonen did not finish. However, an incredulous Nico Rosberg asked him why it was a shame that Raikkonen didn't finish. Vettel fired back, "I don't know how much you like each other, but Kimi and myself get along."
Foreign language lessons
At the 2015 Russian Grand Prix, Vettel joked with Lewis Hamilton and Sergio Perez about having the grid girls in the hotel room. He felt 'sorry' for them having to stand and wanted them to sit down. So, he asked, "How do you say 'Sit down' in Russian?". All the while, Hamilton and Perez could not keep a straight face.
Sebastian Vettel: PETA warrior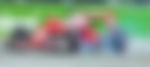 ADVERTISEMENT
Article continues below this ad
After the 2016 Canadian Grand Prix, Vettel barged into Hamilton's interview. He accused the Briton of not slowing down for a couple of seagulls. He said, "He is not braking for animals, you should give him a hard time for that. Two seagulls, Turn 1."
Something Loose
During FP2 of the 2018 Brazilian Grand Prix, Vettel reported something rattling about in his cockpit. Then, he quickly turned it into a crude joke about genitals, to the team's amusement. He said, "There's something loose between my legs, apart from the obvious. So, something flying around my feet. I'd be proud if it was what you think it is, but its not."
ADVERTISEMENT
Article continues below this ad
Loyalty
Sebastian Vettel practically grew up in the Red Bull family in his early F1 career and brought them four back-to-back titles. So, even when he joined Ferrari, he still had a soft spot for his old team. At the 2018 Abu Dhabi Grand Prix, Lewis Hamilton attempted some shameless product placement, by offering him a Monster Energy drink. However, Vettel politely declined and said, "I'd rather have a Red Bull."