What are the Budgets for all 10 Formula One Teams in 2019?
Published 11/01/2019, 7:32 AM EDT

Follow Us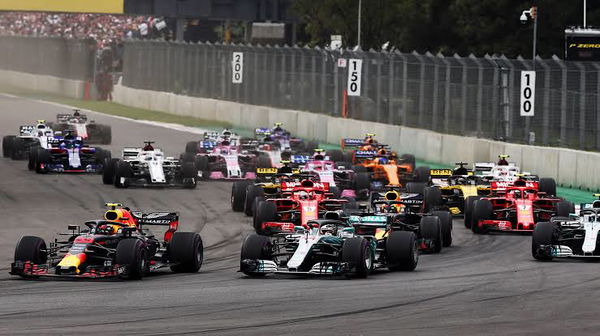 Maintaining a Formula One team is expensive business, and a huge chunk of resources is kept aside for the teams by their respective boards. In other words, every team has a certain amount of money in their budget to play with. However, each team will not have the same budget, until the 2021 rules come into effect.
America's Favorite Video Today
So, in 2019, under what budgets do all 10 Formula One teams operate under and what is the gulf between them. It is fairly obvious that the budget for a team of Mercedes' calibre and the budget of a team like Alfa Romeo will have an abyss' worth of a difference. However, a recent study from Forbes revealed that all 10 teams spend $2.6 billion annually.
Mercedes
ADVERTISEMENT
Article continues below this ad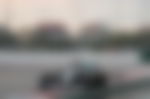 Daimler-Benz have actually divided their F1 activities into two. First and foremost, there is the race operation, Mercedes Grand Prix,, while the other division is High Performance Powertrains.
As champions, Mercedes receives the largest slice of of the revenue pie, however, they still trail Ferrari on overall pay-out. Wolff's contract is expected to end in 2020, coinciding with the expiration of F1's current agreements. Their budget for the 2019 season is around $484 million, which is close to half a billion dollars.
Ferrari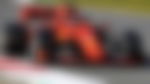 Being the oldest team in Formula One, Scuderia Ferrari has to be right up there in the budgetary department. The team shares its facilities, R&D and manufacturing with its road car division.
Commercially, the team pockets 20 per cent of the budget 'pot'. In fact, Shell and UPS complement $100m provided by Philip Morris in exchange for its 'Mission Winnow' message and access to the team for promotional purposes. Ferrari's total budget for the 2019 season is reportedly $463 million.
Red Bull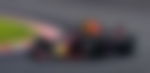 Red Bull's F1 operation is based on Red Bull Technology, which provides components and technical services to Red Bull Racing. However, with two teams on its roster, everything must be split between the primary team and the sister team, Toro Rosso.
During 2018, Red Bull gained from the drop in the value of sterling caused by Brexit. However, with the Honda power from 2019 onwards, significant synergies and cost-savings are mooted. All-in, Red Bull Racing expects a performance boost as its Honda relationship evolves, and that will improve future finances. It is believed that their 2019 budget is around $445 million.
Renault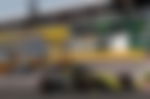 Following its acquisition of Lotus ahead of the 2016 season, Renault had a 'ramping-up' year in 2017 and 2018. Improvements to the team's facilities continued through the year. But there are concerns about the future after the arrest of CEO Carlos Ghosn.
If the alliance with Nissan and Mitsubishi splits, it's $20m from Infiniti would be sorely affected. The team downplayed the situation but it remains a real threat, especially if its struggles continue this season.
Funding is derived from three primary sources: Renault's main company, FOM income and commercial funding. The FOM income ensured that Renault's subsidy remain stable despite the budget increase.
This is where the chasm between the Big 3 teams and the rest of the pack is clearly visible. As it turns out, Renault's Formula One budget is around $272 million, a far cry from the top 3.
McLaren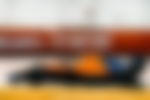 In 2019, the team's form has been gradually picking up and are waking up from a 4-year long nightmare. With Honda, McLaren balanced its books through marketing contribution and free engines. However, with Renault, money now flows the other way, but it seems to be working out for them.
Although its FOM income have improved marginally, McLaren seems poised to tread water for a couple of seasons.
The saving grace is profitable automotive and advanced technology divisions, Middle Eastern shareholders with very deep pockets and a combination of bond and Michael Latifi's cash injection. In the budget department, McLaren are performing extremely well, considering that they have only $269 million
Racing Point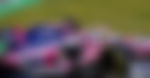 After Force India enter administration in July, Lawrence Stroll's consortium managed to rescue it. However the consortium did not purchase a 'going concern': this had ramifications worth up to $60m which have yet to be resolved.
During early races it was clear performance was hamstrung by lack of budget due to team boss Vijay Mallya's legal travails. Their early performance was rendered moot when the team's points were reset at mid-season when they returned to F1 under new identity Racing Point.
Without its legal issues the team may have repeated its fourth place of the last two years despite having a tight budget of $188 million.
Haas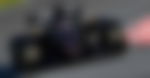 The team retained Romain Grosjean and Kevin Magnussen for a third year in 2019. In addition to that, they received two budget boosts, courtesy its 2018 championship position of fifth and new title sponsor, Rich Energy.
Haas's business model means its primary asset is a filing cabinet containing contracts: with Dallara for listed parts, and Ferrari for powertrains and non-listed parts. Unfortunately, with Rich Energy's legal cases, finances took a massive hit. In spite of this, their Formula One 2019 budget is $173 million.
Alfa Romeo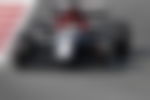 The 2018 season marked a turning point for Sauber, being the Swiss team's first full season under experienced manager Frédéric Vasseur. His immediate move on appointment in 2017 was to scrap a pending deal with Honda and sign for current-spec Ferrari powertrains.
Now, for the 2019 season, Alfa Romeo have a budget of $141 million, which may have possibly hurt their performance. It certainly explains why they have gone backwards since the second half of the season.
Toro Rosso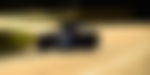 If Red Bull was college, then Toro Rosso is high school, as Red Bull's development drivers are usually placed there before they move up to the main team. In 2018, their new role was to act as a guinea pig for Red Bull, as they tested out the Honda engine before the big sister team fitted it.
2019 was a fairly difficult year in spite of a surprise podium for Daniil Kvyat in Germany. Toro Rosso has a strong lineup of Daniil Kvyat and the returning Pierre Gasly after he got swapped out for Alexander Albon. With improved Honda power and the benefits of sharing technologies with Red Bull Racing, things looked relatively alright. For the current season, the Faenza-based team has a budget of $138 million
ADVERTISEMENT
Article continues below this ad
Williams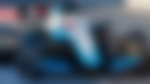 2019 has been a worse nightmare for Williams, even more so than McLaren. Even though they are powered by Mercedes, the FW42 has been a perennial tail-ender, and the departure of Martini did not help.
ADVERTISEMENT
Article continues below this ad
Martini, Rexona and other sponsors contributed around a quarter of non-FOM income – itself half the budget. George Russell and Robert Kubica formed a brand new lineup after Stroll moved to Racing Point and Sirotkin left entirely. Although Kubica's Polish sponsors managed a salvation effort, FOM revenues dropped by $15m.
For the 2019 season, the Grove-based team have the lowest budget, a paltry $132 million. This clearly hurt them financially as they had a multitude of issues in the buildup to 2019. Their car was late, they hacked spare parts and the car was a tortoise.
Providing feedback will help us make your experience better.
Enjoyed Your Read? Let us know how likely you are to recommend EssentiallySports to your friends!