What are Wildcat Formations and How Did the LA Rams Utilize it Against the Green Bay Packers?
Published 01/16/2021, 7:43 PM EST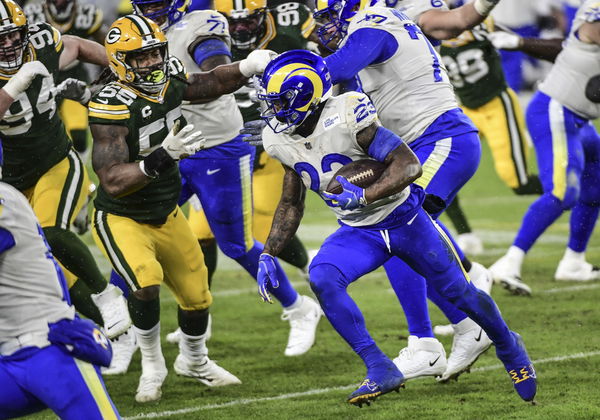 ---
---
The LA Rams ran the wildcat formation 3 times against the Green Bay Packers on Saturday. One even ended up getting them a touchdown. But what exactly are Wildcat formations? And what makes them different from other plays?
ADVERTISEMENT
Article continues below this ad
Decoding the famed Wildcat formation
A Wildcat formation typically means a formation taken by the offense in which a snap is made not to the quarterback but a player belonging to a different position lining up in the pocket.
ADVERTISEMENT
Article continues below this ad
This is a very aggressive play call and is opted for only to create mismatches in the defense. Often the player who snaps the ball is a running back who either runs with the football or makes a throw himself.
This formation is only set up to make a trick play. To catch the opposition defense off guard. Many NFL teams have experimented with this formation in the past. And while this formation has enjoyed mixed success, it's still one used by offenses to mix things up.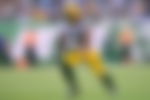 LA Rams run it to perfection
LA Rams Head Coach Sean McVay made his offense line up in Wildcat formation not once, not twice, but thrice against the Green Bay Packers in their Divisional Round tie.
And while the first 2 tries did not garner the desired results, the third time was the charm. In the red zone, the Rams lined up in Wildcat formation and snapped the ball directly to running back Cam Akers.
The rookie then charged his way through a gap in the Packers D-line to run it in for a 7-yard-touchdown.
ADVERTISEMENT
Article continues below this ad
While the Rams managed to cut the deficit to the Packers, it wasn't enough to get them the win. The Green Bay Packers walked off the field as the winners. And now it's on to the Conference Championship game for Aaron Rodgers and his band of speedsters in green.
ADVERTISEMENT
Article continues below this ad