What Breed is Bianca Andreescu's Dog, Coco?
Published 04/02/2021, 3:30 PM EDT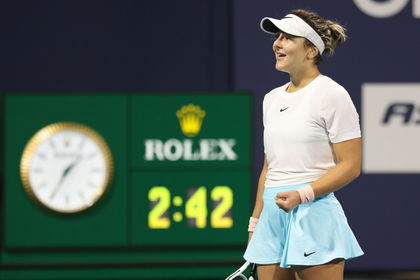 ---
---
Bianca Andreescu has had a relatively short tennis career, but she has still already accomplished a lot. She became a Grand Slam champion after she defeated Serena Williams in the US Open 2019 final. Every player has certain constants in their life, and one constant that Andreescu has is her dog, Coco.
ADVERTISEMENT
Article continues below this ad
Coco made the headlines when she was seen at the US Open 2019. She is a toy poodle and witnessed Bianca make history when she became the first Canadian to win a Grand Slam in 2019.
Bianca's pet Coco is a toy poodle
ADVERTISEMENT
Article continues below this ad
Bianca's furry friend has been supporting her since her rise in tennis. The dog stole the show when she was present in the audience during the US Open 2019. Along with her support staff, the poodle was also there as Andreescu won her first Grand Slam.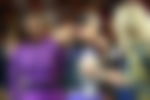 Bianca Andreescu's special companion, Coco
Bianca is an animal lover, and she absolutely adores Coco. In an earlier interview, Bianca admitted that Coco makes her calm.
"It's crazy — she's honestly more famous than me. She's adorable. She brings me so much joy and unconditional love. And she calms me down after my matches. Whenever I see her, I don't think about anything else, just me in that moment with her," Bianca said.
But being a tennis player, Bianca often has no time to take care of Coco. She said, "She's mine, but since I travel so much, I can't take care of her personally, so my mom takes care of her. So I guess it's like our dog. But I bought her. We were going to name her Coco Chanel with the second name, too, but then we were, 'It's OK. Coco's enough. She's a one-named wonder."
From where did Bianca Andreescu get Coco?
Bianca has a long history with animals. Back in Romania, her grandparents have five dogs. Bianca got Coco from a breeder and the five dogs with her grandparents are from a shelter. Furthermore, Bianca also has two kittens. She said:
ADVERTISEMENT
Article continues below this ad
"I chose her from a breeder just because we wanted to raise her. But in Romania, with my grandparents, I have five dogs that I got from a shelter, so I've experienced all of that. Three of them I found on the streets and took them in and two of them I got from an actual shelter."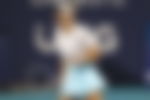 Even Coco seems to be very eager to watch Bianca play. The tennis star's parents had said that during the US Open 2019, they had to hold Coco tight because of the rules, as Coco would always jump to watch Bianca play.
ADVERTISEMENT
Article continues below this ad