What Disease Does YouTube Star MrBeast Suffer From? Is It Life-Threatening?
Published 12/23/2021, 7:53 AM EST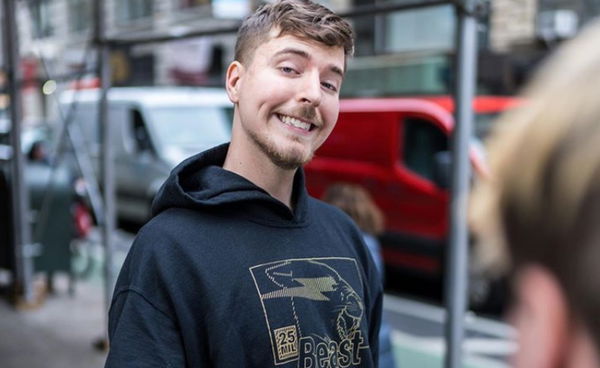 ---
---
MrBeast is one of the most famous content creators with a high net worth in the community. Furthermore, his ambition to always help people in need has won millions of hearts. Besides that, he also hosts challenges for his audience with a huge amount of grand prizes.
ADVERTISEMENT
Article continues below this ad
Recently, he hosted a $1,000,000 tournament with 15 popular YouTube content creators. Everyone enjoyed the video and supported their favorite creator.
Now, Jimmy (MrBeast) has announced that he is suffering from a disease that made his die-hard fans worried about him. Continue reading to find about Jimmy's health and disease.
ADVERTISEMENT
Article continues below this ad
DIVE DEEPER: Fans Celebrate MrBeast Burger's Anniversary With Heartfelt Wishes
What disease does YouTuber MrBeast have?
Recently, some TikTokers believe that the famous YouTube entity is battling a fatal kidney problem. This made several fans worried about him questing how he organized the recent $1,000,000 Influencer Tournament. However, it's now confirmed that Jimmy is not facing a life-threatening kidney disease at the moment.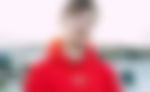 Jimmy is suffering from Crohn's disease since the ninth grade. According to Healthline," On its own, Crohn's disease is not fatal. However, it can lead to life-threatening complications, depending on the extent and location of the disease. Those complications could potentially lead to death if not addressed or treated promptly."
mrbeast gives away his money cause he has a kidney problem that is untreatable???

— volt (@activateshock) December 21, 2021
Can people not spread false info lmao , mr beast doesn't have a kidney problem , he had crohns which is completely different it's VERY rare u die from it , if u wanna know more search "mr beast crohns" on yt

— phoebe~pinned📌 (@thoughtsondream) December 22, 2021
does mr. beast have an incurable kidney disease? all over my fyp everyone is saying that he is giving out all of his money before he passes away. i need answers plz if anyone knows anything plz lmk. 🙁 here is a screen recording from tik tok. i just thought that he had crohn's. pic.twitter.com/itFiq4DPmd

— abiiiii_graaaaace (@AGraaaaace) December 21, 2021
He's spread awareness about Crohn's disease
Medline Plus spread awareness related to Crohn's disease in one of its blogs. "Crohn's disease is most common in western Europe and North America, where it has a prevalence of 100 to 300 per 100,000 people. More than half a million Americans are currently affected by this disorder."
Back in 2015, MrBeast also informed his fans about his battle with Crohn's disease.
ADVERTISEMENT
Article continues below this ad
"Crohn's isn't the worst thing ever. There's people who have way worse diseases… There are worse things than Crohn's out there, which is sometimes why I'm a little bit hesitant to talk about it or complain about it."
He also shared that because of the disease, people have to follow strict diets to avoid unbearable stomach pain. Jimmy also shared how he faced little problems socializing with his friends because of his strict diet. He also mentioned his struggles with medical therapy and how he has to visit the hospital every five weeks.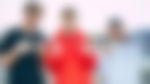 ADVERTISEMENT
Article continues below this ad
Although MrBeast is having a hard time battling Crohn's disease, it's not life-threatening as rumors suggest. This is mainly because Jimmy is following every single protocol and taking care of himself, which is most important. Let us know in the comments if you think we helped you get rid of false rumors.
Watch this story: Toughest Video Game Bosses of all time