What Does MrBeast Do to Kill Time? He Rents an NFL Stadium and Plays Hide & Seek With the FBI
Published 08/09/2021, 1:01 AM EDT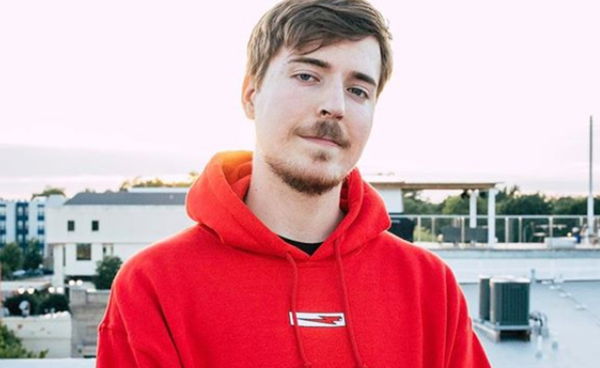 ---
---
It almost seems like every time Jimmy "MrBeast" Donaldson uploads something on his channel, fans of the popular YouTuber can't help but think how he thinks about ideas like these. Every video on his channel increases in scale, and fans can't believe how he pulls off the budget and the production as well.
ADVERTISEMENT
Article continues below this ad
Recently, he played a game of Hide & Seek with $100,000 on the line with his friends. This doesn't seem abnormal for MrBeast fans, as they have seen him play games like this. However, this time, his friends have help in hunting him down as they have partnered up with an FBI agent. They only have time till midnight, but did the team of seekers catch Jimmy?
ADVERTISEMENT
Article continues below this ad
FBI Agent tries to hunt down MrBeast in the latest video
MrBeast first tied down the team of seekers, including the FBI agent, with a rope. He left them with a knife to cut open and run after him. However, before they finally cut it open, Jimmy already had a massive head start after taking a car. To help the seekers. MrBeast also placed a GPS tracker in his underwear as well.
Jimmy set up barricades like a telephone pole on the road to slow the seekers down. He then entered a massive maze to confuse his opponents, and it could have cost him after they almost caught him. However, he then escaped by taking a getaway car after leaving the maze with the help of a secret door. He later entered a Walmart by wearing the disguise of an old man. When the seekers entered the shop to find him, MrBeast's teammates flattened their car's tires to help their case.
ADVERTISEMENT
Article continues below this ad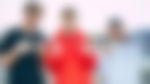 Jimmy escapes using a private jet and rents out an NFL stadium
To make matters worse for the seekers, Jimmy then rents out a private jet to travel to Washington, DC, to stay as far away as possible from them. After more cat and mouse antics between the teams, MrBeast finally reached his last location in the FedEx Field. It is a massive stadium where NFL team, Washington Football Team, plays their home games. In the end, Jimmy ran around the stadium, and he even placed mannequins to fool the seekers. But, they finally caught him sitting on a seat, and after he was running for so many hours, MrBeast had finally lost.
ADVERTISEMENT
Article continues below this ad
In the end, the FBI agent successfully completed the mission of finding MrBeast and his bag containing $100,000. In a game that spanned a long flight, a massive NFL stadium, it seems like Jimmy can't top this. However, his fans know that he will try something bigger soon.
WATCH THIS STORY: Top-Selling PlayStation, Xbox, and Nintendo Consoles of All Time
Trending Stories