What Does Olympic Champion, Simone Biles Eat in a Day?
Published 07/12/2021, 8:22 AM EDT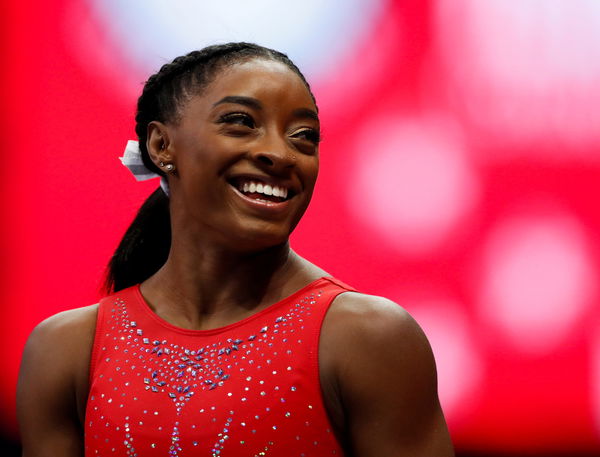 ---
---
Simone Biles is one of the greatest gymnasts of all time. As she heads off to Tokyo Olympics 2021 to defend her four gold medals, she follows a simple yet effective diet plan that helps her stay competitive.
ADVERTISEMENT
Article continues below this ad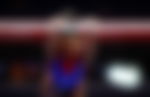 The modern sports stars take a close look at their diet. They have experts around them tracking their nutrients and carbohydrate inputs. However, Biles does not do that and instead follows a simple diet regime that she feels is correct. "I eat what I feel good with and try not to overeat or stuff myself because I'm always at the gym," Biles said.
ADVERTISEMENT
Article continues below this ad
How does Simone Biles start her day?
Biles practices over six hours a day. As she wakes up around 7 am she gets ready for her first meal of the day. She eats oatmeal and fruits and later hops on to go to practice. Moreover, Biles has no caffeine input either. This is her breakfast during the weekdays, however, during the weekend, she is more relaxed and she has protein waffles with chocolate chips, eggs, and cinnamon rolls for breakfast. During her workouts, Biles also drinks a lot of water and proteins shake.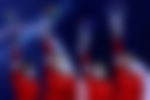 For her lunch, Biles will have anything ranging from pizza to pasta. She sometimes cooks chicken and salmon as well with some veggies. And then she takes a brief rest and hops on to her next set of training routines. In between the training, she doesn't snack but does keep a few fruits with her just in case.
"I don't really snack too too much because I'm always at the gym, but if I do, I try to snack on some fruit," she said.
Biles' last meal of the day
Moving over to dinner again, Biles eats whatever she feels lke. If she has a craving for junk food, she will eat pizza, etc, or at times chicken as well. Moreover, she doesn't prefer dessert each day but once in a while she has ice cream and she evens bakes cookies.
ADVERTISEMENT
Article continues below this ad
"I do bake chocolate chip cookies myself and whenever I do I usually make s'mores cookies," she says.
With all her practice and dinner done, Biles will go to sleep before 10.30 pm. Then the same routine will be followed again. How many medals will Biles win in Tokyo Olympics 2021?
ADVERTISEMENT
Article continues below this ad