What Happened to the Mercedes Benz Owned by Ayrton Senna?
Published 01/29/2019, 1:17 PM EST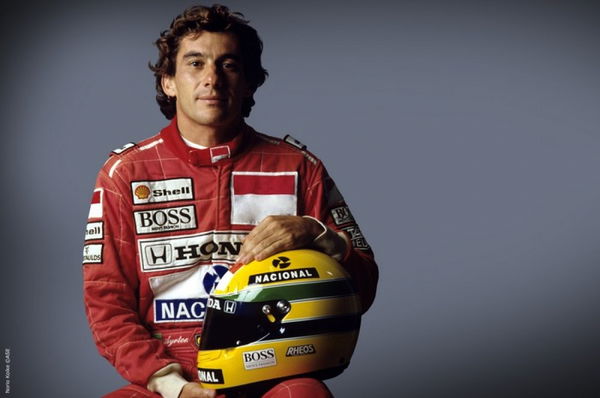 ---
---
In Australia, there is a Mercedes-Benz 190 E running down the streets of Melbourne. But this is no ordinary Mercedes. In fact, it was once owned by the legendary Ayrton Senna. Incidentally, it was the last car he purchased with his own money.
ADVERTISEMENT
Article continues below this ad
Instead of screaming through the Cosworth-fettled rev range and tackling each corner with hell-bent focus and aggression, the Benz is treated with respect by its owner of 22 years, Dean.
Perhaps a surprising choice for Senna's personal set of wheels, there was a deep personal connection between the Brazilian driver and the German saloon. He had been gifted various free cars before, but insisted on buying a 2.3-liter, 16 valve 190 E.
ADVERTISEMENT
Article continues below this ad
Walking through the doors of his local Suffolk Mercedes dealership in 1985, Mercedes offered Senna a handsome discount. He then used the Benz as his personal transportation while positioned in the UK, at this time sharing a house with Maurício Gugelmin.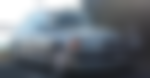 The previous year had witnessed Mercedes-Benz celebrate the opening of Germany's new Nürburgring with a championship race like no other. Spearheaded by Niki Lauda, Mercedes organized a celebrity contest where still-active F1 racing champions were invited to partake in well-mannered warfare behind the wheel of a new 190 E.
Emerson Fittipaldi was invited, yet pulled out at the last minute. This opened space for a different driver, and those in-the-know pointed Mercedes organizers towards an up-and-coming rookie. Although relatively unheard of at this point, Senna acquired Fittipaldi's place. The race would thrust Senna into the media limelight.
Up against true kings of the sport, Senna qualified second behind Alain Prost before clinching victory upon the chequered flag. Out of nowhere, the unknown driver had trumped all living legends. Everyone took note. His career was assured.
Other participants, who shall remain nameless, cited the damp conditions as their racing excuse. But quite simply, Senna pipped them to the post. The event also proved to be the first occasion on which Prost and Senna met – Prost collecting Senna from the airport upon request from Mercedes officials.
With a newfound appreciation for the 190 E, Aryton returned to the UK with a lust for Benz ownership. Effectively viewed as 'the car that started his mainstream career,' he apparently kept the vehicle as a memento.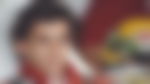 Ayrton Senna sold the car before his relocation to Monaco with McLaren in 1987, passing the keys on to his manager's best friend. Aged 76, looking to eventually downsize his collection, this gentleman advertised the car in 1996 – two years after Senna was tragically killed – through AutoTrader. This is where Dean stumbled across the vehicle.
ADVERTISEMENT
Article continues below this ad
As you would expect, the Benz commanded a hefty premium, but since purchase some 22 years ago, the Mercedes has offered flawless motoring. The odometer currently stands at 150,000 miles (240,000km).
"Every time I get in it, it still evokes emotion. I look at it like the great-grandfather to the modern day C63," Dean explained.
The 190 E remains largely standard, bar the missing air conditioning system. Emigrating to Australia from the UK in 2004, Government legislation of the time required the removal of such systems due to environmental harm from conditioned gasses. A tad unfair considering the Australian heat.
ADVERTISEMENT
Article continues below this ad
Don't think that the Senna Mercedes will be up for sale anytime soon, though. It's firmly to remain in Dean's family for decades to come.