During this quarantine period, we have witnessed former basketball stars engage in several discussions on the game, about both its past and the present. The most heated debate ever since 'The Last Dance' created a hype is the argument on the GOAT in the NBA. Is it LeBron James or Michael Jordan? Paul Pierce thinks it's MJ, but he doesn't even rank LeBron in his Top 5!
Pierce played in the NBA for 19-years for four different teams. However, his most memorable moments would be with the Boston Celtics. Pierce played with the Celtics for 15 years before moving to the Brooklyn Nets in 2013.
The 2008 NBA champion recently joined ESPN's NBA Countdown podcast and wasted no time in voicing his opinion on LeBron James' GOAT status. Pierce made strong claims as to why he has dropped the four-time MVP from his Top 5 list.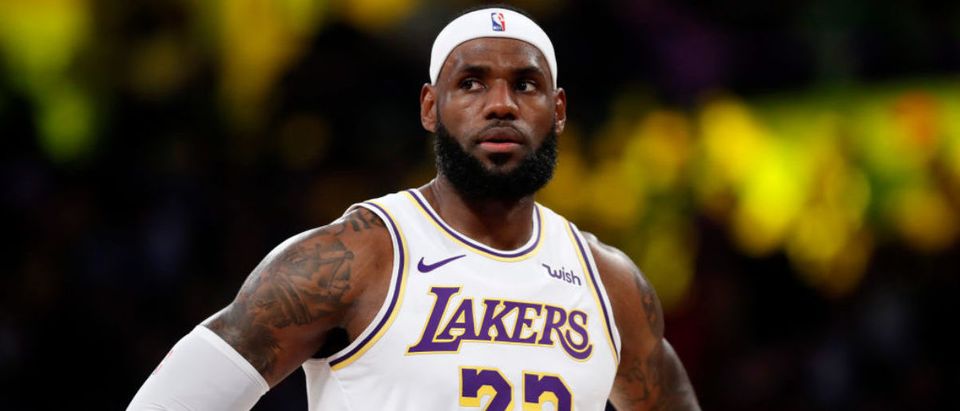 His latest change in opinion came after watching the final episodes of 'The Last Dance.' Pierce refers to the clip where MJ says, in 1984, that he wants to build a championship-winning team in Chicago. The former Celtics forward then chose the names of a few players who entered a team when they were down and won titles by building a great team from scratch. Larry Bird and Magic Johnson were some names brought up by him. 
Pierce states his reason for dropping LeBron James from his Top 5
While mentioning these great names as the best players to have played in the NBA, he reasoned with his snub of LeBron. "I go back and I ask myself, 'What has LeBron done to build up any organization from the ground floor?'"
According to Pierce, in all his championship triumphs, LeBron has never built a team from scratch and then went for glory. When he joined Miami, Dwyane Wade was already a top player and Chris Bosh was extremely good. They won back-to-back titles and Pierce feels it was not the hardest thing to do. He again brought up the names of legends who "built" a team, according to him. 
"Kareem, Magic, Jordan, Tim Duncan, Kobe, Bird. These guys are all-time top 10 players who helped build their organization or continued the tradition," Pierce said. This was the focus of his argument. The Jordan docuseries has just enlightened him that LeBron has never performed well with a sub-par team. 
Jay Williams, a former Chicago Bulls player, was also present in the podcast. He disagreed with Paul Pierce's views, and could not even believe he was making such comments. He stated that building teams go both ways and the organizations play a huge role in it as well. 
However, Pierce, who has had many fierce meetings with LeBron in the Eastern Conference playoffs, was not convinced. LeBron James has so many achievements in his resume, and yet, Pierce feels that the Lakers star doesn't make the list of Top 5.