What is Next for Robert Whittaker and Israel Adesanya After UFC 243
Published 10/06/2019, 4:30 AM EDT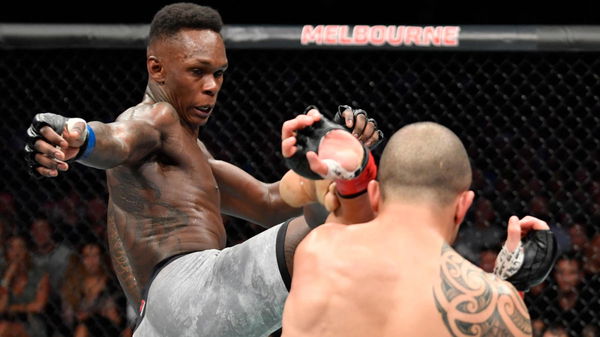 ---
---
Israel Adesanya knocked out Robert Whittaker to become the undisputed middleweight champion. The journey of Adesanya is nothing sort of a fairy tale. He came to UFC after gaining all the skills and experience he could and then he through the whole division and dethrones the long reigning middleweight champion.
ADVERTISEMENT
Article continues below this ad
On the other hand, it was a tough night for Whittaker. He has all the skills needed to beat any fighter in the division. However, tonight was not his night as Adesanya took his UFC title with authority. But what happens next to the former champion, Robert Whittaker? What happens next for the newly crowned champion, Adesanya?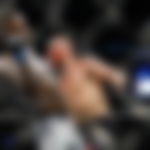 ADVERTISEMENT
Article continues below this ad
Israel Adesanya is the biggest star in UFC at the moment. He has everything that fans get attracted to. Looks, Persona, Skills on the mic, Skills inside the octagon, and a fairy tale story behind him. Israel already had everything that is needed to be a global superstar in the sport and with this win in front a stadium packed with fans, his popularity is going to sky rocket instantly.
However, coming to his next fight there are some interesting options for Izzy right now. The super fight with Jon Jones is there which has the potential to be one of the greatest fight in the history. Or Izzy could defend his title against the rightful owner of the number one contender spot for the title, Paulo Costa. Now Jared Cannonier also comes to mind when you think about the title shot. However, with the heat between Costa and Adesanya, it's a no brainer tat this fight must happen.
Related: Robert Whittaker Hopes for a rematch with Adesanya after the loss
Though the fight against Jon Jones is inevitable, right now it does not make any sense. Jones has been fighting middleweights who have been moving up to light heavyweight for a long time now. He has cleared out the entire division. There are some exciting fight for him in the division such as Weidman, Dominick Reyes, and Johny Walker. However, it seems Jones is going to move up to heavyweight sooner or later. That apart, a fight against Costa is more compelling at the moment than the Jones's fight.
ADVERTISEMENT
Article continues below this ad
Coming to the former champion, Robert Whitaker, he does not necessarily has to start from the bottom to get back to his title. Although an immediate rematch does not make sense right now, a couple of win will surely make a strong case for a title shot for Whittaker.
Whittaker should fight Jared Cannonier next since Cannonier himself is one of the contender for the title. He has been very impressive lately and his popularity blew the ceiling when he knocked out Jack Hermansson. Whittaker may fight Yoel Romero again, but they have fought twice in the past with same result in both the fights.
However, the winner of Darren Till vs Kelvin Gastelum would certainly be a big fight with Whittaker. Gastelum was supposed to fight Whitaker in UFC 234 before Whittaker pulled out due to a injury. So it makes sense for them to fight if Gastelum gets past Till. On the other hand, Whittaker vs Till would be a great fight too since Darren Till is one of the most popular fighter in the roaster.
ADVERTISEMENT
Article continues below this ad
Israel Adesanya knocking out Robert Whittaker has changed the scenario in the middleweight kingdom. With so many eli.te fighters stacked in the division it would be interesting to see which fight UFC makes next