Details of Roger Federer/Uniqlo Deal – Why he left Nike?
Published 12/21/2019, 2:05 PM EST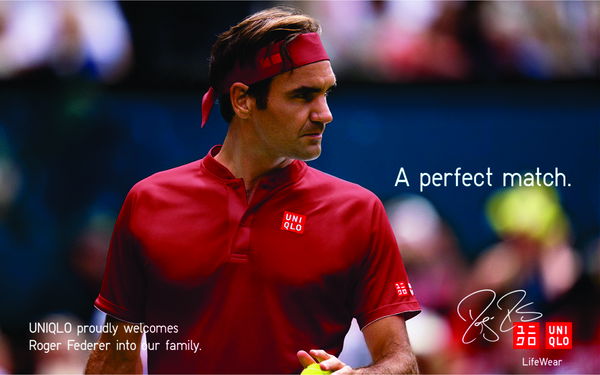 ---
---
Roger Federer stayed with Nike for over 24 years and the American manufacturer helped him create the "RF" brand. It not only gave him a legacy for the future, but it also made his fans his personal brand advocate. But it looks like the fans were more attached to the RF brand than Roger himself. He made some headlines when he ditched his over 2-decade-long partnership with Nike for a 300 million dollar contract with Uniqlo.
ADVERTISEMENT
Article continues below this ad
What is Uniqlo?
Uniqlo is a Japanese mass-market retailer known for its designer collaborations and high tech life wear line. Uniqlo produces technologically advanced clothing collections, including sweat-wicking Airism line and the warm heat-tech pieces.
ADVERTISEMENT
Article continues below this ad
Federer joined Kei Nishikori who was already a part of the Uniqlo stable.
Explore – Uniqlo and Roger Federer London 2019 Collection
Why did Federer leave Nike? 
As previously admitted, he believes that the fabrication of Uniqlo's clothes is suited to active sports, despite them not producing typical sportswear attire.  He claims it will also introduce Tennis fans to some much-needed innovation in the tennis-wear space.
With Uniqlo, Roger Federer is earning three times the money he was being paid at Nike. The clinching factor for Federer was the post-retirement benefits offered by Uniqlo.
Although Federer is on the cusp of a transition into a post-retirement lifestyle, he hasn't retired yet. The Swiss star does know that his playing days are coming to an end. Uniqlo's chief executive's trust in him proved to be pivotal in his decision.
"One day I will retire from tennis but I will not retire from life. Life will go on and Mr. Yanai believed in me very strongly. Even though my playing days are going to come to an end at some point."
What does Federer like about Uniqlo? 
Federer says that he feels good in his clothes and he can focus on tennis. Federer revealed that a bad outfit that causes practical concerns like sticking to sweat can ruin a tennis match. Uniqlo outfits allow the sweat to flow.
Other than that, he felt that looking good also provided him with a lot of confidence in his professional life.
Federer also believes that his deal with Uniqlo helps in bringing diversity to tennis which has mostly been a Europe oriented sport. The tour rarely goes through Asia. He also wants to spend more time in Asian countries and possibly help in grooming future stars from the continent.
Know More – Roger Federer "I Love The Accessibility of Uniqlo"
Why is Federer designing for UNIQLO? 
Federer believes that he stands for style in the sport of tennis. It had been his long-time wish to create tennis apparel. The insights from a tennis player would not only allow the apparel to be stylish but also closely suited to player requirements.
However, Roger Federer will not limit himself to just tennis wear. The Swiss Sports icon wants to go beyond that into life wear.
Federer pays a lot of attention to the fabrics and colors of his outfit. He also wants to experiment with the way current tennis gear looks to go beyond the obvious.
ADVERTISEMENT
Article continues below this ad
Know More – Roger Federer Uniqlo Cared For Me As A Player And Person
How did Kei Nishikori react to Federer signing up with Uniqlo?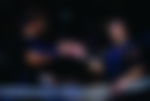 Federer revealed that Nishikori was flabbergasted when he heard that Roger Federer is joining Uniqlo. It was an unreal experience for the Japanese Sporting sensation who has grown up idealizing Roger Federer.
ADVERTISEMENT
Article continues below this ad
Federer believes that working with Uniqlo will allow him to develop a greater connection with Nishikori.