What Is the Net Worth of Olympic Legend, Usain Bolt?
Published 07/11/2021, 6:49 AM EDT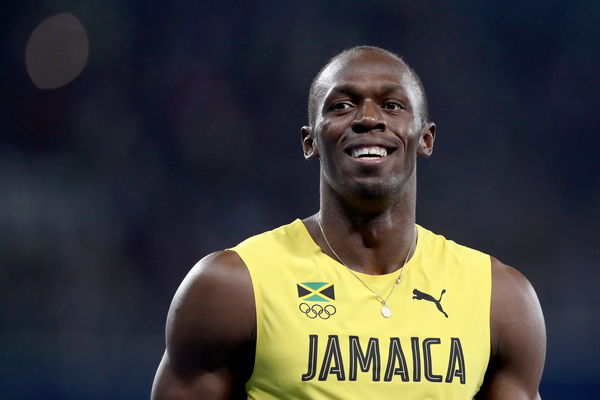 ---
---
After accumulating a total of 29 medals across his illustrious career, Usain Bolt has garnered worldwide fame. Popularly known as the fastest man alive, Bolt is still worth millions despite ending his career a couple of years back.
ADVERTISEMENT
Article continues below this ad
According to CelebrityNetWorth, Bolt is worth a staggering $90 million. Over the years, his on-track endeavors have increased his net worth substantially. Back in 2018, he was the 45th most paid athlete, and he had ended his career with a net worth of 31 million dollars. That has now tripled.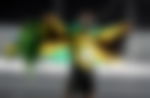 From where does Usain Bolt earn his millions?
ADVERTISEMENT
Article continues below this ad
With his rise to fame, Bolt saw a lot of attention from sponsors. After he broke the world record in 2009, he became the fastest man alive and hence received a lot of media attention as well. With his name being associated with a 'lightning bolt', the legendary sprinter soon became a sensation across the globe.
"We've been together for years now, (Puma) are my family, so I don't want to start with a new family," he says. "You want money, but it's also got to be about the comradeship between you and your company," Bolt said.
Even after retirement Bolt earns a lot from endorsements. He earns a mammoth 20 million dollars each year from mainly Gatorade, Nissan, Visa, Hublot, Virgin Media, and Puma. Puma is his primary sponsor as they pay $9 million to him. Moreover, Bolt's appearance fee for events ranges from $250,000 to 400,000.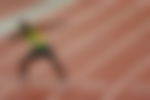 Usain Bolt's investments
Bolt has his own business ventures as well. He has a shaver brand, Champion Shave Inc. The company sells high-class shaving razors at an affordable price. Furthermore, he has a Jamaican restaurant chain known as 'Tracks & Records'. The restaurant is planned to be opened in 15 different locations across the UK. Moreover, Bolt moved into the transportation business as well. His firm, Bolt mobility provides electric scooters on rent in several American cities.
"Traditionally, track and field didn't really compete with some other major sports for marketing dollars but I feel we broke some glass ceilings on the value of an athletics star. I would like to see more companies get involved in track and field and for the authorities to make it easier for companies to get involved."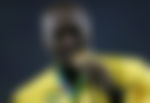 Usain Bolt opens up on his car collections and savings
Bolt loves to spend his money on cars. Not that he spent his money erratically, but the former sprinter has a passion for cars and hence owns a fancy car collection. Notable inclusions in his car collection are Ferrari F430, 458, BMW M3, Jeep Wrangler, Nissan GT-R, and a Chevrolet Camaro.
ADVERTISEMENT
Article continues below this ad
"I have a good team around me that manages my investments. It's funny that the more famous you get the less things you have to buy. I like cars – that is probably the thing I spend the most on," Bolt said.
Bolt has even given advice on savings. He says for every 10 dollars a person should save 6 dollars. He also explained that his team's emphasis is on savings. It is great how Bolt has transitioned into a businessman and an entrepreneur following his retirement.
ADVERTISEMENT
Article continues below this ad