What will Carlo Ancelotti bring to Bayern?
Published 12/27/2015, 2:43 PM EST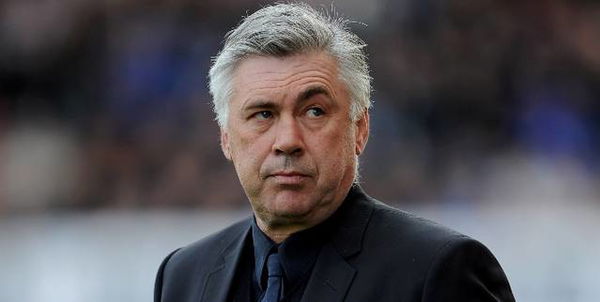 ---
---
As we know now, Pep Guardiola has decided to leave Bayern Munich at the end of this season. This decision to leave had been looming over Bayern heads for a long time and they have made the smarter decision, hire the best available – Carlo Ancelotti. Although the club remained optimistic for quite some time, they were quick to act once it became clear that there would be no swaying from the Catalan man's side.
ADVERTISEMENT
Article continues below this ad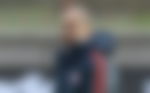 Carlo Ancelotti may not be hailed by many as the tactical genius Pep is considered to be, but his trophy trail is hard not to look at. Ancelotti is the coach Bayern could have gone to after getting eliminated at the semi-final stage of the UEFA Champions League for two years running as he, as of now, is the most successful coach in the competition, winning the prestigious contest three times; two times with AC Milan and once with Real Madrid, providing them with their much coveted La Decima.
ADVERTISEMENT
Article continues below this ad
"Bayern are a fantastic club, both competitive and serious, and my aim is to keep them competitive in Germany and Europe." –Carlo Ancelotti
Pep Guardiola's efforts have built a ferocious team, to say the least, as the current Bayern side has lost a mere three games out of the 27 matches played this season. A strong possession based strategy adopted by the manager with the tiki taka style of play has ensured a winning run at the Allianz Arena for the Bavarians.
What's more? Guardiola often plays his team with a 4-3-3 formation. One which is so evidently visible in all of Ancelotti's teams. At Milan, he had Shevchenko spearheading the front 3 with support from Pippo Inzaghi and Rui Costa while at the heart of midfield was Pirlo surrounded by Seedorf and Gattuso placed ingeniously ahead of a solid back four.
At Chelsea too, Ballack, Lampard and Malouda were the midfield three and Anelka, Kalou and Drogba were the attack. His PSG saw Ibrahimovic at the front with Pastore and Lavezzi supported by Marco Verratti, Lucas Moura and Blaise Matuidi. And at Real Madrid, Ancelotti used the versatility of the players to his advantage by placing Di Maria at a central midfield position and Ronaldo and Bale at wide positions in a system where they could swap their positions and the central midfielder could advance on the pitch while Alonso and Modric would track back giving it a structure reminiscent of a 4-2-3-1 system with Benzema the centre forward.
In Guardiola's Bayern, we see either Alonso or Vidal in the holding position and Robert Lewandowski as the advanced forward. Thomas Muller and Arjen Robben make up the attack and Thiago Alcantara and Mario Gotze the midfield. But the midfield trio change almost every week because of the quality of players in Bayern's squad.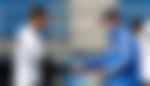 He will again be united with his anchorman Xabi Alonso and also will have players who have history in the Serie A like Mehdi Benatia, Arturo Vidal and Kingsley Coman to make life even more easier for the Italian. Ancelotti will however have to learn the language as quickly as he can and the only problem left for him to solve will be the injury crisis that has taken over the side.
"Carlo's a calm, balanced and proven expert, who knows how to deal with stars and favours a multifaceted playing style — we were seeking this and we've found it." – Karl Heinz Rummenigge
ADVERTISEMENT
Article continues below this ad
All this means is that Ancelotti already has his work done for him. All he has to do is provide the stability required for a top team to stay on top. This has been the trend whenever Bayern switch managers. After a tactician, there always follows a coach who has the kind of vigour and the correct amount of experience to stabilize the ship and win.
The innovator, Felix Magath, was followed by the veteran coach Ottmar Hitzfeld. The young tactician Jurgen Klinsmann was hired next to find a new direction who was then replaced by, again a tried and tested coach, Jupp Heynckes. Carlo Ancelotti absolutely abides by this trend and will surely bring trophies to the already loaded Bayern as his former counterparts have done.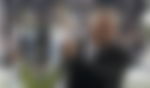 ADVERTISEMENT
Article continues below this ad
Guardiola stepping down could not have come at a better time for the Bayern officials. Carlo Ancelotti isn't the best manager available for them but arguably, is the best option for any club at the moment, an increment in quality for most clubs out there.
The only side who probably didn't benefit from this deal amongst the teams that are going to participate in the oncoming manager's merry-go-round is Manchester United as they could have gone for the Italian had Guardiola chosen the blue half over them. Now that that's not an option anymore, January is promising more and more entertainment. As for the Bayern supporters, it's time to sit back and enjoy the attacking football coming their way along with the trophies and the bragging rights that come along with.