What's Gone Wrong With Daniil Medvedev?
Published 03/02/2020, 2:19 PM EST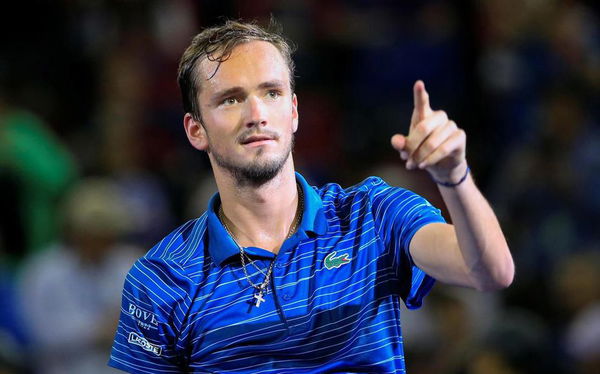 ---
---
When Daniil Medvedev took Rafa Nadal to five sets at last year's Flushing Meadows showdown, one thing was certain, he'll be the man to look out for in 2020, especially on hardcourts.
ADVERTISEMENT
Article continues below this ad
His 2019 included six straight finals, 2 Masters titles, USO Finals and a win over Novak Djokovic. He also made his ATP World Tour Finals debut and finished the year being 5th in the rankings. But things have not turned out as expected so far this season.
The Russian had an impressive start to the season, going 4-1 in the ATP Cup. His only defeat came at the hands of Novak Djokovic. At the Australian Open, he ran into a red hot Stan Wawrinka and crashed out in 4R after another 5 sets encounter. He was then surprisingly defeated by Pospisil in Rotterdam and by Giles Simon- a defeat that included a bagel- at Open 13.
ADVERTISEMENT
Article continues below this ad
Clearly, something has been off with the Russian. His coach didn't like his mental aspect during his match against Jannik Sinner. "When I see Daniil with that kind of attitude, that energy during the first set, crying over all the lost points, it annoys me", said Cervara.
Mentally, he hasn't looked as locked down as he was during the American harcourt swing last year, especially the USO. At his age, he is bound to go through such phases, but it'll be extremely important for Daniil to get back his mental focus. His last set against Simon, which he lost 6-0, was widely claimed to be a tank.
ADVERTISEMENT
Article continues below this ad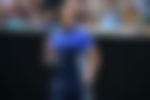 Daniil, known for his superior baseline play, often struggles against players who like to play more on the offense, which was clearly seen in his match against Stan. Medvedev would rather grind his opponent down instead of looking for a winner early on in the rally. Clay would be a good surface for him to regain some of his lost in-rally form, before eventually heading to NYC later this year. His weak net play, serve and volley need significant improvement, something that would also provide him with a Plan-B heading into big matches. 
For Medvedev to go deep into a major again- most likely at the USO- getting his head back, improving his mental side while playing 5-setters(he is 0-6 in the fifth sets of majors) and developing a more attacking pattern of play will be important. Slugging it out from the baseline would require Novak-esque precision, which is a high mark to reach for the 23 years old currently. 
ADVERTISEMENT
Article continues below this ad
He currently is still ranked #5 in the ATP rankings, with the majority of points to be defended at Cincinnati, Shanghai and NYC. That's plenty of time for Daniil to sort things out. A poor 2020 won't be any means put him off the radar, but a good one would certainly solidify his achievements of 2019.