What's new about IPTL season 2?
Published 12/10/2015, 4:29 AM EST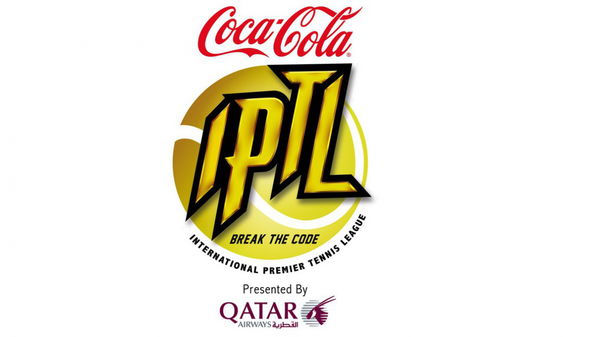 ---
---
After enjoying a great run in the first season, the Mahesh Bhupathi founded International Premier Tennis League is set to entertain and enchant the tennis buffs all over again. IPTL was launched not only to target the Asian audience, but also to provide a different flavour of tennis with rules to make the game highly fervid and expeditious.
ADVERTISEMENT
Article continues below this ad
Here we take a look at the rules of the game and the changes made this season:
1. TEAMS & VENUE
ADVERTISEMENT
Article continues below this ad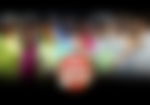 In the first season there were four teams: Indian Aces, UAE Royals, Singapore Slammers and Manila Mavericks.
This season, the name of Manila Mavericks changed to Philippine Mavericks. Unlike last season when the Philippine capital was the first of 4 legs, Manila will be the second of 5 stops to play host to the IPTL this year.
A new team, Japan Warriors has also made its debut.
Likewise, a new venue has been allotted in Kobe to kick of the season. The other venues remain the same.
The schedule for this season is-
Kobe World Hall, Kobe- Dec 02-04
Mall of Asia Arena, Manila- Dec 06-08
Indira Gandhi Indoor Stadium, New Delhi- Dec 10-12
Dubai Duty Free Tennis Stadium, Dubai- Dec 14-16
Singapore Indoor Stadium, Singapore- Dec 18- 20
2. PLAYERS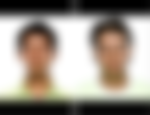 In the first season, the audience were disappointed after Nadal pulled out of the series due to injury. But in the second season, Nadal is set to make his debut for Indian Aces. Other entrants include multiple Grand Slam winner Leander Paes and the promising US Open 2014 finalist Kei Nishikori, both for Japan Warriors.
Bhupathi stated, "We had a lot of interest after last year from three or four countries. Obviously, we need to have sustainable growth from our perspective, but Japan was always a priority. It became a bigger priority when Nishikori became so successful, so we grabbed it with both hands. With Nishikori being as famous as he is in Japan, I'm pretty sure that they will have sell-out crowds."
The teams for this season are:
Legendary Japan Warriors:
Maria Sharapova, Kei Nishikori, Vasek Pospisil, Leander Paes, Marat Safin, Daniela Hantuchová, Lucas Pouille, Kurumi Nara
Micromax Indian Aces:
Fabrice Santoro, Rohan Bopanna, Agnieszka Radwanska, Sania Mirza, Gaël Monfils, Rafael Nadal, Ivan Dodig
OBI UAE Royals:
Roger Federer, Marin Čilić, Ana Ivanovic, Goran Ivanišević, Tomas Berdych, Daniel Nestor, Kristina Mladenovic
OUE Singapore Slammers:
Carlos Moya, Novak Djokovic, Marcelo Melo, Nick Kyrgios, Karolina Pliskova, Karolina Pliskova, Belinda Bencic
Philippine Mavericks:
Treat Huey, Serena Williams, Richard Gasquet, Sabine Lisicki, Mark Philippoussis, Jo-Wilfried Tsonga, Jarmila Gajdošová, Borna Ćorić
3. RULES
The IPTL uses a different format compared to other tennis tournaments. Team matches are divided into five: men's singles, women's singles, mixed doubles, men's doubles, and men's legend's singles. A customized round robin format is used for every match.
Games are played to 4 points with no-ad scoring. A set is won when the team wins 6 games. For each game won, one point is awarded in the team's total. The team that has the most points at the end of the 5 sets is the winner.
New balls are provided for each set. Ball changes are not permitted during a set.
The home team gets to choose the order of set play. If there's no home squad participating in a matchup, a coin toss will determine the order.
Shoot-out- If the two competing teams end up in a 5-5 tie, a 13-point tiebreaker is used wherein the first team to win 7 points (or the final point of a 6-6 tie) is the victor. Unlike season 1, it is not time bound.
Super shoot-out- If there's a tie of points after 5 sets, a men's singles super shoot-out takes place which is a 19-point tiebreaker. The first team to win 10 points (or the final point of a 9-9 tie) is the victor. A team is allowed a limit of 3 challenges per set, but only one in the Super Shoot Out. It is not time bound, unlike season 1.
Time Restraints- 20 seconds has been allotted in between service points, 45 seconds during changeover, and 3 minutes during breaks between sets; infringement of any lead to a loss of point by the team.
One Time-out for 60 seconds is allotted per set. After 3 games, the first changeover takes place followed by another after every two games. Players can call injury time-outs any time during a match for which the assessment time is of two minutes and only 3 minutes for treatment.
Coca-Cola Power Point– When this feature is used, the next point counts as two for a winner. Each team is allowed just one Coca-Cola Power Point per set.
Standings– It is determined by the percentage ratio of overall games won and lost. If there's a tie for second place, the one who advances will be determined by: Head-to-head result, largest winning margin by games in any single match and a coin toss.
ADVERTISEMENT
Article continues below this ad
4. Changes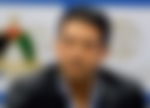 ADVERTISEMENT
Article continues below this ad
Mahesh Bhupathi recently announced that the biggest change would be played between the top two teams. "It would be more impactful if we had teams playing on the last day to win the title and the trophy. Last year, by the time the last day came around, the Indian Aces had already won the title. So, the last day lost its charm. This year, we made the change, and Singapore was lucky to get the first rotation of hosting the final.", he said.
According to the 25-year-old Japanese Kei Nishikori, the rules take some getting used to. "The new rules were tough to play in especially the 20-second rule. I had to rush some of my shots," he said. The debutante is set to make a mark for the team along with its star studded members. "It was a good experience for me to play with the great players like Maria Sharapova, Marat Safin and Leander Paes. I was really having fun on the court and getting support from the crowd. A lot of people showed up and it was a good tournament for me.", he added.