What's The Point Hosting A Tri-Series In Zimbabwe?
Published 08/28/2014, 1:55 PM EDT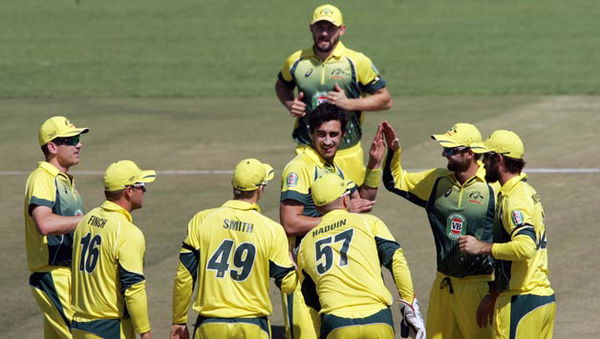 ---
---
As Zimbabwe slumped to a humiliating 198-run loss, questions are being raised so as to why the Zimbabwe Cricket Board decided to host a major Tri-Series at home.
ADVERTISEMENT
Article continues below this ad
Home supporters and ardent Zimbabwe fans experience sorrow and misery after watching their home team get dominated each time and the slow hope of revival for Zimbabwe from a underdog side always seems more and more impossible for the ever-so-optimistic fans. After all, the fans want to see a fight from their home side…not a blitz from Maxwell. The shower of sixes from the Maxwell-Marsh duo broke the very spirit that Zimbabwe came in to play with. 'Outplayed' is perhaps an understatement when it comes to Australia's display earlier this week against the home nation.
Zimbabwe have not managed to salvage a single win in the past 5 ODIs that they've been a part of and such embarrassing defeats definitely do not help their cause. The fans expected their side to end the 31-year long drought that Zimbabwe have faced since their last victory over Australia in ODIs, but this was not to happen. The streak of their losses was not to get terminated here.
ADVERTISEMENT
Article continues below this ad
Against good opponents, the minnows always must play out of their skin and ensure that they come up with a better game after every loss. They must realize that the way to go about this is not by having high profile tournaments against the highly ranked teams but by making big changes in their domestic setup. The amount of investment going into facilities and the number of tournaments at the domestic level must go up dramatically if they see their fate changing in the years to come. Asking fans to come repeatedly for dismal shows is definitely not the way to go about it.
There is another school of thought which says that hosting major tournaments provides an impetus for sides and gives them the necessary boost by putting on a show of quality cricket and giving the fans something unique to observe. The recent 327-run chase by South Africa was an incredible show and gave their African counterparts something to cherish. By organizing more major series at home gives Zimbabwe cricket the much needed viewership and helps in promoting the game throughout.
The motive behind the organizing of this series still remains a mystery. Zimbabwe fans can decide which paradigm of thought they would like to believe in.
ADVERTISEMENT
Article continues below this ad
Nonetheless, we wish the home side the best for the matches to come and expect a more satisfactory show in the days to come.
ADVERTISEMENT
Article continues below this ad