When Can Fans Expect Mikaela Shiffrin to Return Back to Ice Post Olympic Setbacks?
Published 02/27/2022, 3:56 AM EST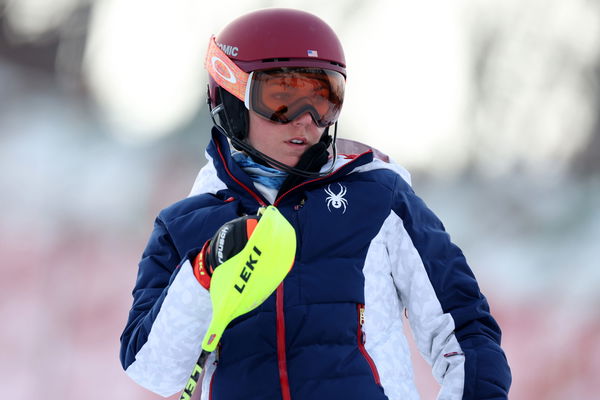 Mikaela Shiffrin's winter Olympic venture didn't turn out all too good. She received multiple DNF'S in events, crashing out of them. She went into the Olympics to win multiple medals but had to return empty-handed.
ADVERTISEMENT
Article continues below this ad
Shiffrin was the Gold medal prospect for the United States and was left heartbroken after she missed the medals at all 6 events. But Mikaela knows better than to take these losses personally. She will concentrate on herself and keep doing better.
ADVERTISEMENT
Article continues below this ad
Now, the question is, when will Mikaela Shiffrin return to the ice? The Alpine Skiing World Cup is underway and fans are waiting to know if Mikaela will compete there or not.
When is Mikaela Shiffrin's next appearance?
The Alpine Ski World Cup season started in October 2021 and will conclude in March 2021. In between this, the Olympics were also held.
Mikaela Shiffrin was one of the top competitors at the Olympics, being a World Champion. However, things turned sour for her very soon at the Winter Olympics, and she did not have a successful run.
Now, many of the alpine skiers are back to try their luck at the last leg of this season. According to reports, Olympic medalists Sofia Goggia and Petra Vlhova took part in the downhill event. Mikaela, however, decided to sit out on this one.
It was Czech skier Ester Ledecka who won the Women's Downhill event in Switzerland.
There are other events coming up for Mikaela. The Super G is scheduled on 5th March and 17th March, Giant Slalom on 6th and 11th March. Additionally, the Slalom event is scheduled for 12th and 19th March, respectively.
There are conceivable chances that Mikaela will be seen competing in these events. Fans will especially look forward to seeing her competing in slalom and giant slalom, both of which are her favorites.
Shiffrin on missing her dad during Beijing Olympics
This Olympics was particularly hard for Mikaela Shiffrin. It was the first Olympics she had been to without her father; her hero and biggest supporter.
ADVERTISEMENT
Article continues below this ad
The 26-year-old revealed how hard it was for her to compete in the Olympics with her father. Moreover, the fact that the Beijing Olympics didn't go all too well for her was even heartbreaking.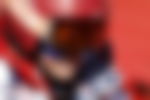 "In tough moments, I just wanna see him again. I wanna know what he would say," said Shiffrin.
ADVERTISEMENT
Article continues below this ad
She just hopes that her father is proud of her. Even though she didn't win a medal, she gave her very best and everyone saw that. It would definitely have made her father proud.