When Eugenie Bouchard Received Dress Code Violation At Wimbledon
Published 05/19/2020, 11:59 AM EDT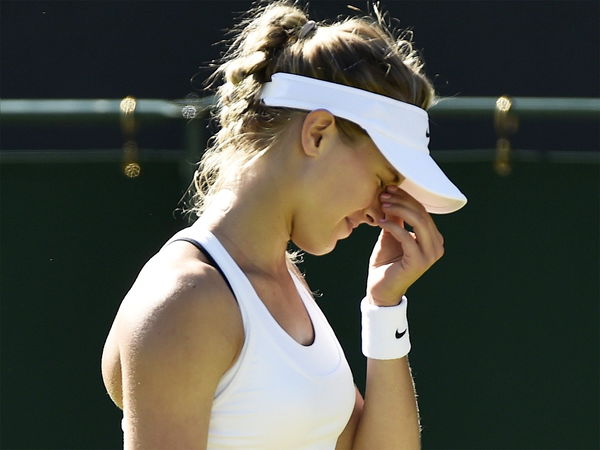 ---
---
The almost obsessive carrying out of the dress code by the Wimbledon authorities has been a matter of criticism over the years. Eugenie Bouchard was a victim of this in the year 2015 when she crashed out in the first round. The All England Club has been very strict about maintaining the all-white dress code during matches. Players have been penalized for not adhering to the same. The officials even fined the great Roger Federer once when he wore orange trackers to the court. However, the rule is not limited to just external clothing.
ADVERTISEMENT
Article continues below this ad
Any piece of undergarment which can be visible has to be white in color as well. If that's not the case, punishments follow. This is why Bouchard faced this penalty despite seemingly ensuring everything was up to code.
Know More – When A Man Robbed $42000 From Eugenie Bouchard
ADVERTISEMENT
Article continues below this ad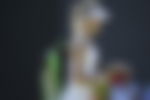 Why was Eugenie Bouchard penalized? 
Bouchard wore a black bra to her match, which is why she faced the hammer. While that wouldn't have been a problem otherwise, her bra strap was visible while playing.
ADVERTISEMENT
Article continues below this ad
This led to a code violation for the player. However, there were multiple reasons for that lead to her disappointment. While she indeed wore a black bra, she also had a white sports bra over that one. Unfortunately, the black strap was visible.
This is the reason why the actions of the authorities seemed excessive in this case. Let's find out what the rules are.
"Competitors must be dressed in suitable tennis attire that is almost entirely white and this applies from the point at which the player enters the court surround."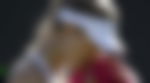 Know More – Eugenie Bouchard Reveals The Craziest Sport She Has Played
ADVERTISEMENT
Article continues below this ad
"Any undergarments that either are or can be visible during play (including due to perspiration) must also be completely white except for a single trim of color no wider than one centimeter (10mm). In addition, common standards of decency are required at all times."
While traditions are important, they should never go overboard. Beyond that point, they only act as a sort of nuisance. That's exactly what the Wimbledon authorities have been doing in the past few years.