JK Rowling is one of the biggest names in the literary world with her groundbreaking work Harry Potter. The Scottish writer is considered a trailblazer for women worldwide with her huge success. Most importantly, she is not the one to stay down and listen when a man belittles a woman in public. She's taken a stand for women throughout her career. One of her most popular defense was that of Serena Williams.
That's obviously a controversial subject to partake in because Serena divides opinions like no one else. While no one questions her immaculate game, people raise doubts over her on-court attitude. However, there are plenty who feel that her skin color and gender identity make her a soft target.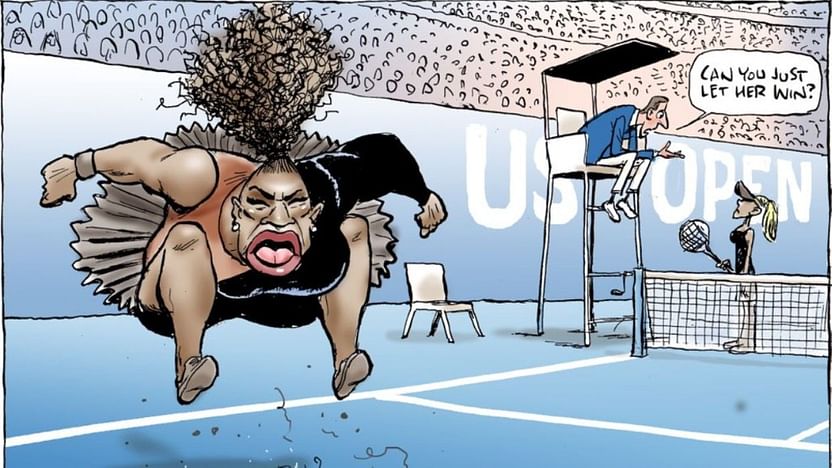 Whatever be the case, a cartoonist from the Australian newspaper "Herald Sun" went a tad too far with his criticism. He made a cartoon of Serena after her infamous loss at the 2018 US Open final. Serena constantly fought with the umpire in her loss to Naomi Osaka. Many blamed her for being a sore loser and stealing the moment away from a first time grand slam winner.
Know More – Serena Williams' Husband Turns Coronavirus Challenge Into Business Opportunity
The cartoonist portrayed Serena throwing a tantrum on the court with a smashed racquet and dummy on the ground. The hysteria of her behavior was blown out of proportions with many calling the cartoon racist and sexist. However, what drew the most attention was the cartoon of Osaka.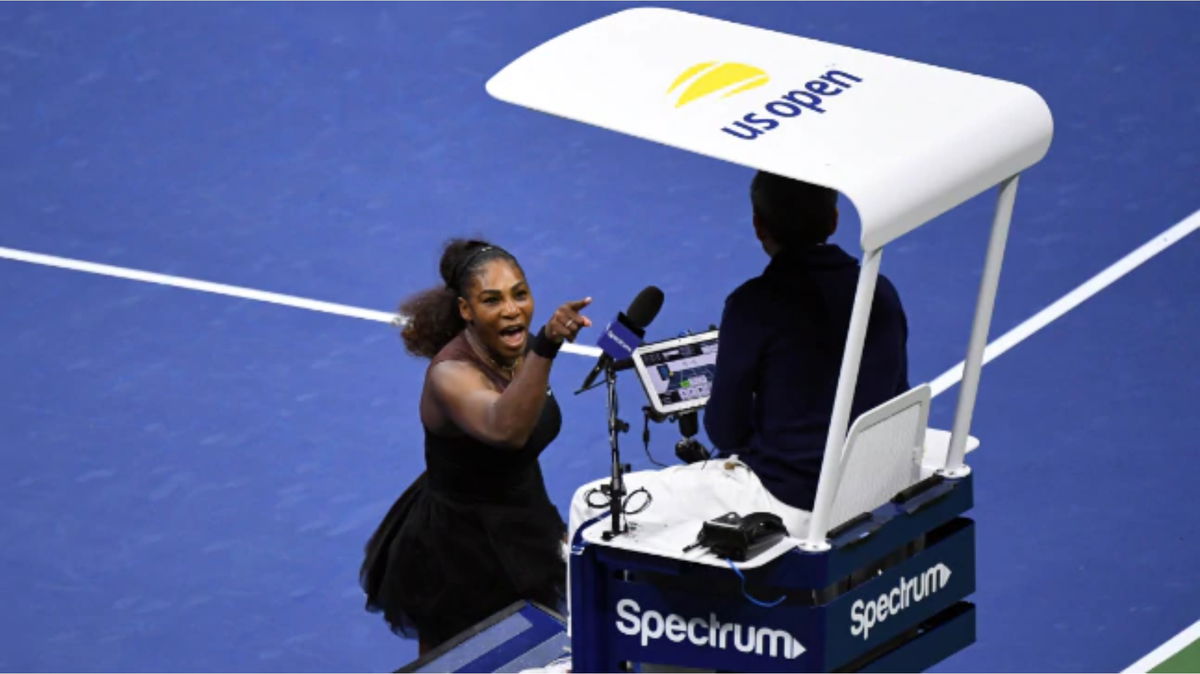 Despite being a woman of color, she was displayed as a blonde white woman. The 20-year-old is seen reasoning politely with the umpire Carlos Ramos who asks, "Can you just let her win?"
JK Rowling criticized the cartoon and came openly out in defense of the American legend Serena Williams.
What did JK Rowling say to defend Serena Williams? 
JK Rowling was not happy with the bashing of Serena Williams. She thought that her legacy was being tarnished by foolish people.
"Well done on reducing one of the greatest sportswomen alive to racist and sexist tropes and turning a second great sportswoman into a faceless prop," she tweeted.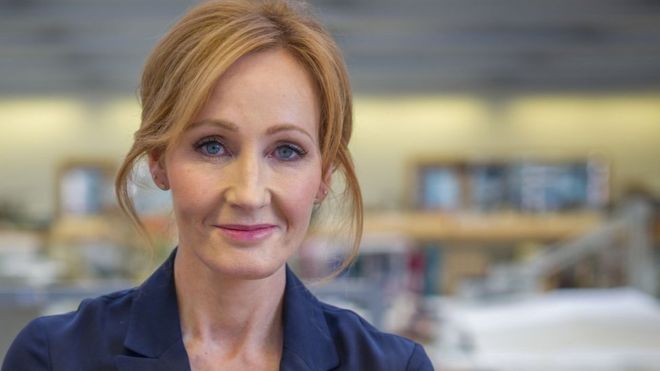 Know More – "I Just Feel Robbed" – When Serena Williams Called A Chair Umpire Anti-Serena
Her tweet gained widespread support with people bashing the cartoonist. Mark Knight was the person who developed this cartoon. There were also people who came in support of the cartoon.
This stream of opinions said that Williams got what was coming to her. She had been disrespectful to authority and intimidated a young tennis player. None of this held water against the powerful lobbying that Serena Williams received from JK Rowling and other followers of her.