When Kobe Bryant Picked the Team Who Were The Lakers' Toughest Competition in the Early 2000's
Published 08/29/2021, 1:29 PM EDT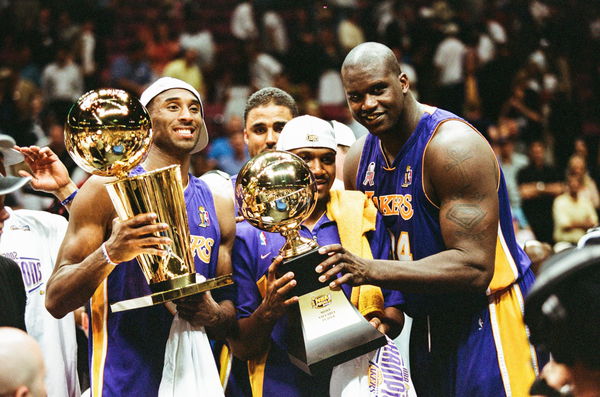 ---
---
Kobe Bryant, aka the Black Mamba, will arguably go down as the ultimate competitor on the hardwood. In a Hall of Fame career with the Los Angeles Lakers that spanned over 20 seasons, Bryant's legacy lives on in the hallowed rafters of the Staples Center.
ADVERTISEMENT
Article continues below this ad
L.A. dominated the turn of the millennia, with Kobe and running mate Shaquille O'Neal bulldozing the league on their way to three consecutive championships from 2000 to 2002. And while Kobe did win two more titles in his career, putting him at five, one short of Michael Jordan himself, his competitive hunger never died down.
Chasing MJ's six rings, Kobe was always gunning for eight, as since when was just leveling his Airness "good enough" for the Mamba?! But even as Bryant himself admitted in the past, there was one obstacle in the Lakers' way. An obstacle that contained L.A. far before Kobe Bryant and Shaquille O'Neal ever split up!
ADVERTISEMENT
Article continues below this ad
Watch this story: Dallas Mavericks, New York Knicks, and Other NBA Teams That Have Made Jersey Blunder Over the Years
Kobe Bryant identifies the Lakers' Kryptonite
Kobe, in an interview with Matt Barnes and Stephen Jackson on the 'All The Smoke' podcast, spoke about the main factor that contained L.A. from winning more titles in the early 2000s. It was all about the San Antonio Spurs, a franchise that went toe to toe with the Lakers for the better part of the 1999-2003 era.
Bryant said, "San Antonio was tough. They were tough. So when the playoffs came around, it wasn't like Shaq and I weren't on the same page. Shaq and I were always on the same page but we just got beat."
The Mamba then stated, "The bigger question would be how many would we have won, if the Spurs weren't the spurs, because then you'd probably have run the decade."
ADVERTISEMENT
Article continues below this ad
Appreciating the greatness of the San Antonio franchise, Kobe said, "Tim Duncan was lights out. The talent, the coaching, everything in San Antonio was kinda like the perfect storm. If they weren't in the picture, we'd probably have won 10 in a row! And they probably say the same thing about us."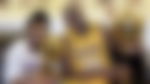 As Kobe openly admitted, he wasn't too happy when he didn't win six rings! But in the years since, he was able to make peace with the fact, considering he always gave it all, no matter where the chips fell! And even though Kobe fell short in that aspect, he broke the ceiling with his impact on the game.
ADVERTISEMENT
Article continues below this ad
As one of the game's transcendent superstars, he sits alongside MJ and LeBron, atop of what he so passionately once called, "GOAT Mountain."