When Roger Federer Called Novak Djokovic a 'Joke' for Disrupting Stan Wawrinka's Rhythm
Published 01/08/2021, 1:21 PM EST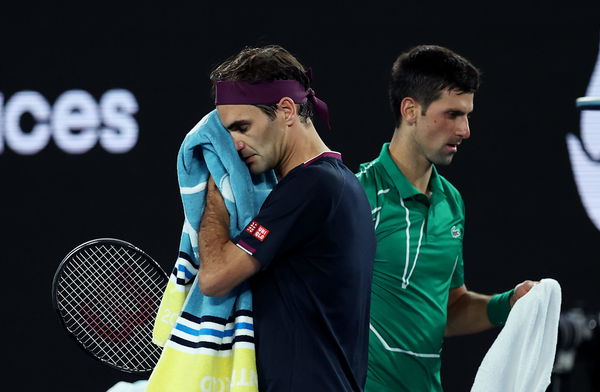 ---
---
Roger Federer generally has a good relationship with his peers. But back in 2006, there erupted a brawl between the Swiss Maestro and his arch-rival Novak Djokovic at the 2006 Davis Cup.
ADVERTISEMENT
Article continues below this ad
Why did Roger Federer call Novak Djokovic a 'joke'?
It was a 2006 Davis Cup tie between Switzerland and Serbia and Montenegro. Federer was fired up, and at that time Djokovic wasn't very prominent on the tour.
ADVERTISEMENT
Article continues below this ad
The second tie of the Davis Cup match had Djokovic against Stan Wawrinka. It was a crunch five-setter which Djokovic won from 2-1 down. But Federer didn't like what he saw in the match.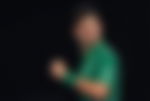 The 19-year-old Djokovic called his trainer multiple times. He had hamstring issues, but Federer thought he was faking his injuries to disrupt Wawrinka's rhythm.
"I don't trust his injuries. I'm serious. I think he's a joke, you know, when it comes down to his injuries," Federer said.
Wawrinka's loss didn't affect Switzerland's chances as they defeated Serbia and Montenegro 4-1. Federer went on to beat Djokovic later that night in straight sets.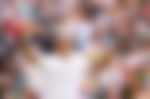 Roger Federer denies any feud with Novak Djokovic in 2012
Later in 2012, Federer clarified about the alleged frosty relationship with Djokovic. He denied any rift between him and Djokovic and claimed that they have forgotten the 'joke' comment a while back.
"I was just upset at him calling the trainer out for no obvious reason against my buddy, Stan, in a five-setter. That was it. We had a quick chat about it in Madrid after that, and things have been cool for a long time between me and him,"  Federer said.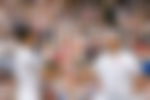 Federer praises Djokovic ahead of the 2012 Wimbledon Semifinal clash
Further, in 2012, Federer was due to play Djokovic in the Wimbledon semifinal. Before that, he spoke highly about the player Djokovic had become at that time.
"What he has achieved over the years and what he's still showing on the court is phenomenal. He's a role model, even for me, and one of the toughest opponents I've had in my career. Looking at his career and what he's still doing just inspires you." Federer praised Djokovic.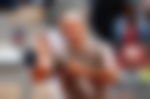 Federer and Djokovic look back at their illustrious rivalry
It seems Djokovic and Federer have buried that rift. Their rivalry is one of the most prolific rivalries in history. Djokovic just slightly leads the rivalry, which has racked up over 50 matches. In 2020, both the players looked back at their rivalry.
"I've played so many thrilling matches with him over the years. Every time I step on court against him it's thrilling, it's very exciting because it kind of exceeds that match. It goes beyond the sport," said Djokovic.
ADVERTISEMENT
Article continues below this ad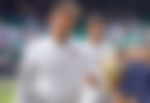 Some of the best Djokovic-Federer matches include the 2014 and 2019 Wimbledon finals. Both were five-set epics won by Djokovic.
"Novak, obviously he can play on all the surfaces extremely well. He always brings a certain level of play, which is extremely high, so to beat him you have to be at your best," acknowledged Federer.
ADVERTISEMENT
Article continues below this ad
Back in the young times of their careers, Federer and Djokovic might have been hotheads, but now with maturity, it seems the feud has ended with both acknowledging each other's legacy in the sport.