When Viswanathan Anand Got Angry
Published 12/24/2015, 12:04 AM EST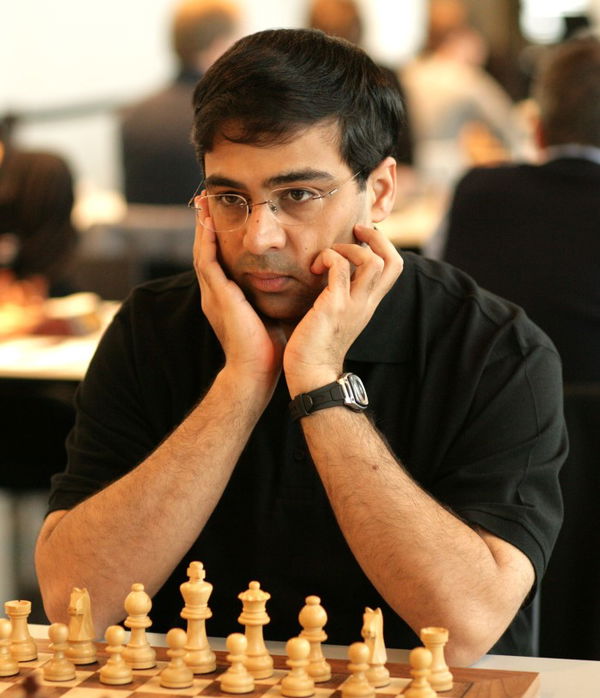 ---
---
Some people think that playing sports is fun and is an escape from the doldrums of life. Honestly, sports is not as easy as seen on television. It brings its own difficulties and challenges which often lead to anger, frustration and stress.
ADVERTISEMENT
Article continues below this ad
And believe me chess is not less than any sport when these attributes are being discussed.
We've all experienced the feeling of frustration when we're not able to do something as we pursue our goals and we have difficulty focusing. Simply put, frustration arises when the path toward your goal is blocked. Most athletes and coaches think of frustration as a bad emotion, but it is actually more complex than that. Frustration starts as a good emotion because when we get frustrated, we are motivated to remove the obstacle that is blocking our path toward our goals. We try harder and that extra effort frequently results in clearing that path enabling us to continue to pursue our goals.
ADVERTISEMENT
Article continues below this ad
When chess is being talked about, one can never forget the next generation rivalry of Viswanathan Anand (aka vishy) and Magnus Carlsen. During the World Chess Championship 2013, a match between the reigning world champion Vishy and the challenger Magnus Carlsen, Vishy was down by 1 point till the start of the sixth game. Vishy opened the 6th game with 1.e4 and faced the Berlin Ruy Lopez from Carlsen. The game was very much level even after Carlsen neutralised Anand's central operations. With few missteps from the champion, the challenger took to the opportunity like a cat pounces onto a mouse.
ADVERTISEMENT
Article continues below this ad
Thereafter, Magnus Carlsen was playing for a win or a draw and Vishy to save a draw. Carlsen played on and on to win the game ending with a 2 pt lead with the score of 2-4 in the favour of Carlsen.
In the post-game conference, Vishy was seen completely frustrated and angry over the defeat. Upon being asked a simple question though a repeated one, he lost his cool and replied that why doesn't the journalist get simple English. All throughout the conference Vishy had a cranky look on his face.
Here's the video of that press conference:
ADVERTISEMENT
Article continues below this ad