When, Where, and How to Watch the PlayStation 5 Showcase Event
Published 09/16/2020, 4:53 AM EDT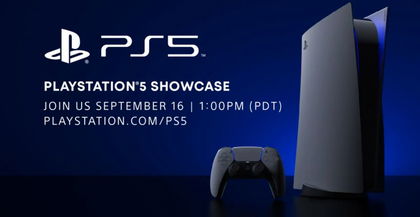 ---
---
The PlayStation 5 Showcase is just hours away, and the world is gearing up for a price and release date announcement. Microsoft made its announcement last week regarding the Xbox Series X and S and now, it is Sony's turn to spill the beans.
ADVERTISEMENT
Article continues below this ad
The official PlayStation blog gave out details regarding the event. The Showcase will kick off at 1pm PDT / 9pm BST / 10pm CEST, and will be streamed live on Twitch and YouTube. The links for the same will be updated soon.
ADVERTISEMENT
Article continues below this ad
PlayStation 5 price predictions and rumors
There have been multiple rumors that suggested the PlayStation 5 will be priced lower than the Series X. According to Bloomberg analyst Masahiro Wakasugi, the PS5 will be priced at $449 and the digital-only version will be $399.
ADVERTISEMENT
Article continues below this ad
This could very well be the deciding factor in the 'console war'. A lot of the fans may argue saying that the Xbox Series S is still cheaper. But the digital-only version is still as powerful as the disc + digital version. Additionally, the $399 price is the same from back when the PS4 was launched in 2013. This could definitely propel Sony miles ahead in the tussle against Microsoft.
Microsoft might just be repeating history with its early price reveal. When the Xbox One was announced in 2013, it was priced at $499. Sony revealed the PlayStation 4 at a price of $399. That $100 gap made all the difference in handing the victory to Sony. Considering Microsoft was again the first one to break the news, Sony could very well price the PS5 lower.
ADVERTISEMENT
Article continues below this ad
In an interview, Phil Spencer said, "The upcoming Xbox Series X is a big deal, but it's no longer the only star of Microsoft's gaming strategy…" This could mean that the rivals are headed in two different directions. For now, all the fans can do is wait for Sony's announcement, which will definitely put things into perspective for everyone.