When Will Fortnite Mobile Come Back? Apple vs. Epic Games Lawsuit Decision Might Have an Answer
Published 08/09/2021, 3:48 AM EDT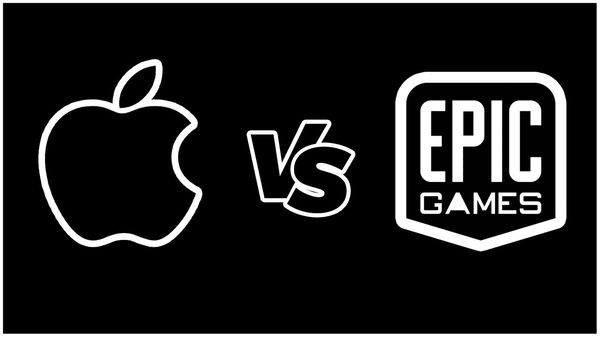 ---
---
One of gaming's biggest fights began last year with a massive lawsuit between Apple and Epic Games. The issue stemmed from the Fortnite developers accusing the tech giant to have a massive monopoly and charging a hefty commission for the apps in the store. This caused the developer's mobile version of the game to be removed from the App Store, which then lead to a lawsuit.
ADVERTISEMENT
Article continues below this ad
Since the trial began, a lot has happened. It has revealed many internal documents which showcased the company's plans for the game's future. But for a long while, nothing substantial has happened for any one side to gain an advantage. However, it seems like the end is very near, and fans don't have to wait a long time to know the winner.
ADVERTISEMENT
Article continues below this ad
Elon Musk sides with Fortnite developers in the fight against Apple
Tech Scion and Tesla Founder Elon Musk recently shared his opinions on the App Store fees charged by Apple. He mentioned that the tech giants charge too much for the applications in the store, with no benefit. Epic Games have used this claim against the developers of iOS in their court battle. Musk later sided with the developers of Fortnite, which gives the popular gaming studio a massive PR boost.
Apple app store fees are a de facto global tax on the Internet. Epic is right.

— Elon Musk (@elonmusk) July 30, 2021
Along with that, Musk also explained why companies don't like Apple charging around 30% for apps on the store. He observed that the company provides no advantages or perks for developers to have their products in the App Store. This has caused companies like Epic Games to process their own payments. Usually, external pressure should have caused Apple and Android to lower their fees. However, as they have a duopoly in the smartphone market, app developers have to adjust to the humongous fees.
Normally, competitive pressure would force Apple to lower fees, but Apple & Android have a duopoly on phones. When interface familiarity is taken into account, it's basically a monopoly.

The effective 30% sales tax Apple charges is hidden from users or there would be an outcry.

— Elon Musk (@elonmusk) July 30, 2021
Will the verdict arrive soon?
ADVERTISEMENT
Article continues below this ad
Along with that, it's very likely that fans might not have to wait for the fight to end between Apple and Epic Games. Recently, FNMCompetitive tweeted that the decision won't be announced between 8:30 AM- 1:30 PM from Monday to Thursday. Other than that, it also won't arrive between 8:30 AM- 10 AM on Friday as well. Additionally, it seems like the judge from the won't be available on August 16, and between August 18-23.
My GUESS would be the judge is taking the "time off" to finish her decisions on her outstanding cases.

Again, I'm not a lawyer/law student and the decision could come at any time

— FNMCompetitive (@CompetitiveFNM) July 30, 2021
ADVERTISEMENT
Article continues below this ad
Many believe that the judge might be taking some time off to give the verdict for one biggest lawsuits in the history of gaming. Depending on the verdict, fans might see the return of Fortnite Mobile as soon as possible. It's very likely that the verdict might not arrive this month. However, fans are hoping for the best as they want to return to building and killing enemies on their smartphones as soon as possible.
WATCH THIS STORY- Call of Duty: Warzone vs Fortnite: Which Is the Better Battle Royale Game
Trending Stories