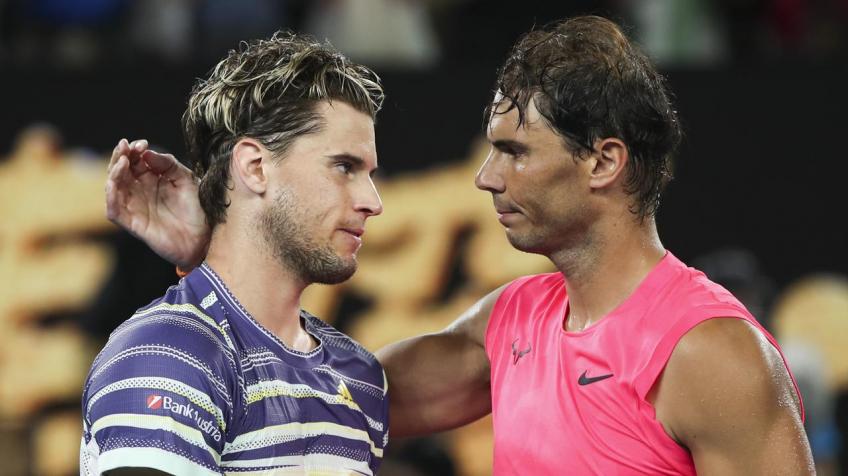 As we continue to stay at home in order to maintain social distancing, tennis is something all of us miss. Unable to compete, the athlete inside Rafael Nadal must be losing his marbles, but he is making the best of the situation. Recently, he uploaded a video of an improvised game of tennis with his sister Maria Isabel. Dominic Thiem was delighted to watch that game.
Any tennis is better than no tennis, right? Well, Rafa is not really used to sitting at home, without a racket in his hands so he and his beloved sister took to the backyard to play a game. Turns out, Rafa isn't much of a player when it comes to this backyard-improvised-tennis game.
Check out the video of one of those points.
"How are you Domi?" – Rafael Nadal
We fans are always going to watch these videos, it is Rafael Nadal after all. But things are so slow right now that the planet is almost in hibernation mode, and there are no sporting events to look forward to for a while. Even professional players are happy to watch some tennis, any tennis.
Dominic Thiem is one of them. Having watched the video Rafa uploaded, Thiem could not resist commenting "amazing" on the post.
In all honesty, it wasn't exactly amazing, but we get what you mean Dominic.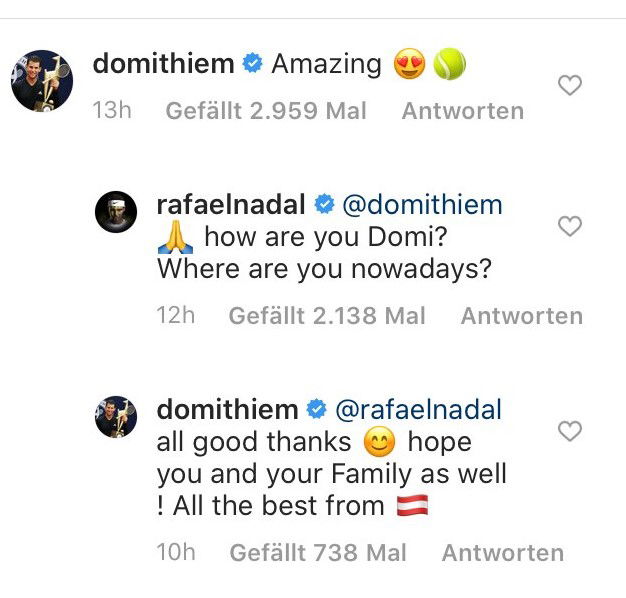 One of the last great matches we got to watch was the clash between these two players. Thiem came out on top of the Australian Open quarter-final after a hard-fought 4-set victory over Rafael Nadal.
How we miss those days when tennis was more than just a dream.
Let's beat this damn virus once and for all so that it may never take away people's lives and our tennis again.