Where Does Kimi Raikkonen Live? All the Details About His Luxurious House in Switzerland
Published 12/31/2019, 9:56 AM EST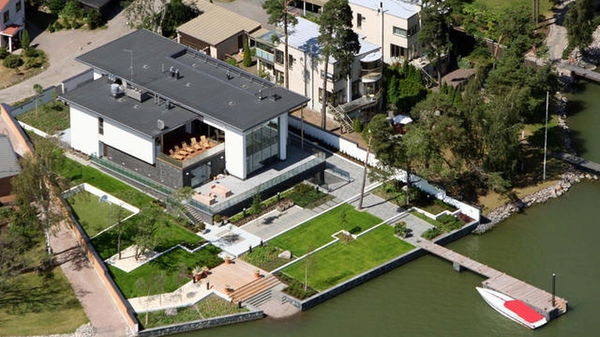 ---
---
Global sports celebrities at the peak of their careers have a tendency to splurge for their residential comfort. After all the years of hard work, they finally get to live in houses befitting the grandeur they bring to their sports. Be it Hamilton's apartment, Ricciardo's mansion, or Vettel's villa, the opulence reflects their affluence. It is no surprise that veteran Finn Kimi Raikkonen also owns two houses in Switzerland: one in his native Finland and the other in Switzerland – his residential house.
ADVERTISEMENT
Article continues below this ad
Raikkonen purchased a villa in Baar, a small village near Zurich in 2009 and he named it 'Butterfly'. The villa has an area of about 3,000 square feet complete with indoor and outdoor pools just to relax and have a nice swim. It is believed that the 2007 World Champion has spent about $24 million for his dream villa.
What About Other Properties Owned by Kimi Raikkonen?
ADVERTISEMENT
Article continues below this ad
However, aside from the Swiss villa, he also has a penthouse in Helsinki. He purchased this house for a reported sum of 3 million Euros in 2014.
Coming back to Switzerland, it is interesting to note that his residence is close to Vettel's residence. It's not a surprise since they are pretty good friends.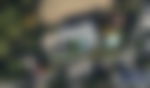 Another interesting fact is that he sued the company that made some fixes on his Helsinki house in 2013-2014. As it turned out, they did not do a thorough job and only made everything worse. Firstly, the house's terrace had bird droppings due to a lack of a protective cover. Secondly, there was a lot of moisture and water leaking from the ground.
It got to a point where part of the house became uninhabitable and he eventually chose to sell it. Unfortunately, not many could afford a nearly 14.5 million euro mansion, so there were not many buyers for it. In addition to those houses, the Alfa Romeo driver also has a few properties in Porkkala, a cottage in Tahko and villas in Dubai and Phuket. All in all, Kimi Raikkonen has a fairly great lifestyle for a person who grew up with an impoverished background.